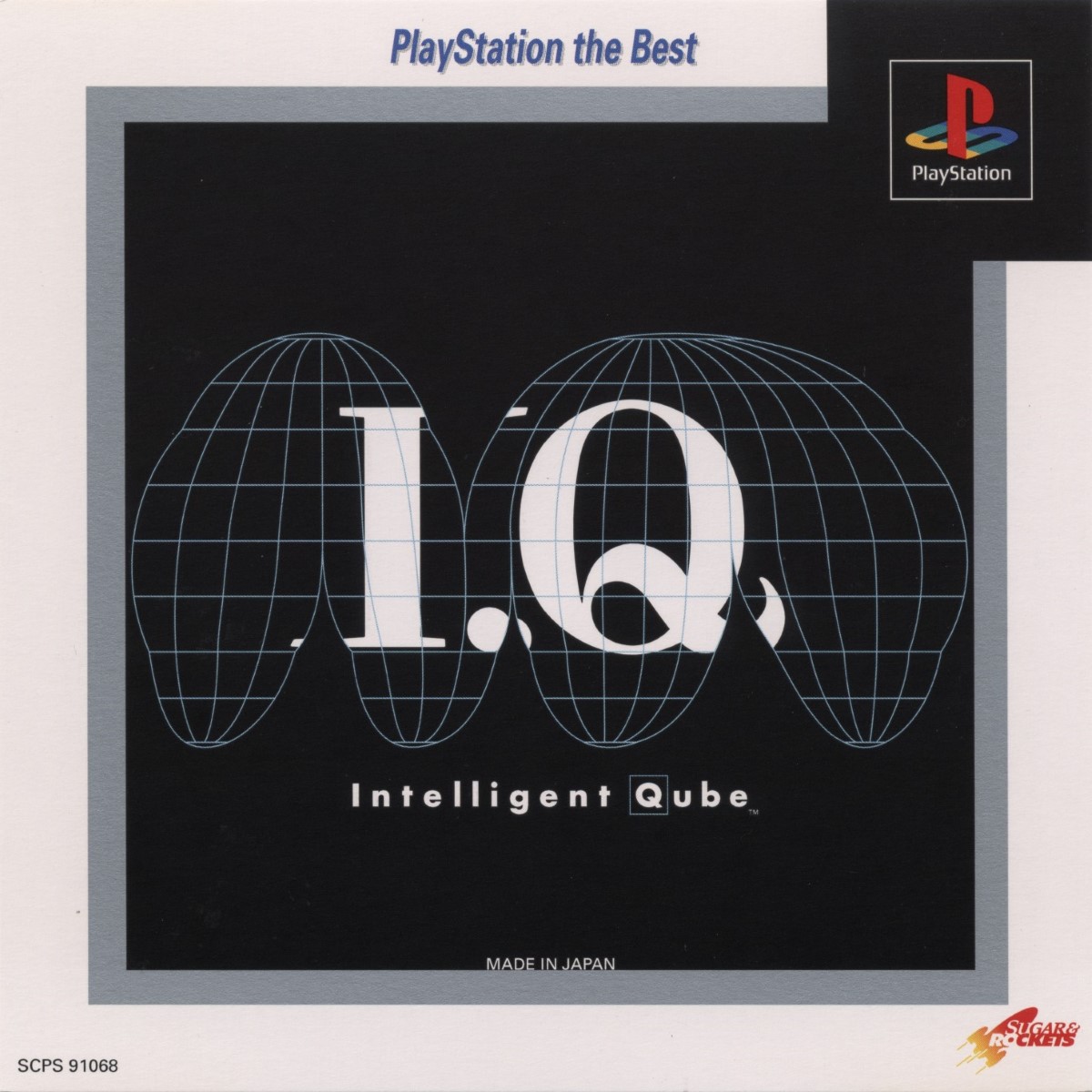 Intelligent Qube
4
Intelligent Qube is a classic puzzle game for the PlayStation. It is known as Kurushi in Europe and Australia. In the game, the player controls a character who must run around a platform made of cubes, capturing certain cubes as they approach. Cubes are 'captured' by marking a spot on the stage, waiting for the cube to roll on top of it, and then deactivating the marked spot.
Médias
Hash
Filename
Hashes
I.Q - Intelligent Qube (USA).cue
CRC32
SHA1
MD5
95f05e0e
dbf54794d242f7a6041836a9070a333ae278f30c
704b8f195db01a4aa00c5432d05dd5a0
I.Q - Intelligent Qube (Japan).cue
CRC32
SHA1
MD5
c7f728e0
ce6739350e794da061b5de04b7058fd32c5f2c7f
f61b01f344652cb6c37e6db60155745f
Kurushi (Europe) (En,Fr,De,Es,It).zip
CRC32
SHA1
MD5
afeb47e2
961111d69ebb9888580dc6b9b48e535912e83813
b3a1b950ad155d04086a631e90cdcc1e
Kurushi (Europe) (En,Fr,De,Es,It).cue
CRC32
SHA1
MD5
f8599279
d9e27a3492da80e701bcba88290419a99f9b5db9
379caed84282433da2677d1697f4e178
Kurushi (Europe) (En,Fr,De,Es,It).chd
CRC32
SHA1
MD5
c2f74af1
916252f9fb3c369f0dfcf582443653d4430bd097
edccc202745e9e2e26fceb83627ea455
Add medias to this Game
Other games
Informations
Resolution
Resolutions must match the following format:
[H.Res.]x[V.Res.] [V.Freq.]
Examples:
320x224 50.12
1280x720 60
286x228 59.1245

Language
You want to help the community ?
All the medias were created by the HFSPlay community. We are always looking for help to create quality content.