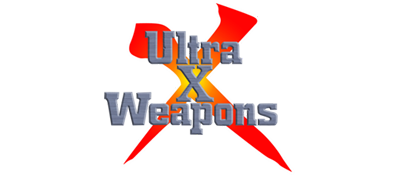 Ultra X Weapons / Ultra Keibitai
Ultra Keibitai was released in January 1995 in Japan.
The title of the game translates from Japanese as 'Ultra Guards'.
This game is known outside Japan as Ultra X Weapons. You can change the Region via the dipswitches setting.
This game is based on 'Ultraman', a famous Japanese live-action superhero series that has had numerous sequels and spin-offs since its debut in the 1960s. Generally, the main character is a normal human who uses an alien device to transform into a giant red-and-silver (sometimes with blue) creature called an Ultraman to combat alien monsters with the help of a special military team. Some of the subsequent shows in the series include 'Ultraseven', 'Ultraman Leo', 'Ultraman Taroh', and 'Ultraman Tiga'.
Médias
Video
Hash
Filename
Hashes
ultrax
CRC32
SHA1
MD5
be283e6c
0d41f8a2fd13d1bf9441f861f977029230e48bd7
9d45cdbe43c97fa3f084f859f9af426c
ultraxg
CRC32
SHA1
MD5
2a3fa461
5a7bd0793cf1c2b8fe6dbb8dde58c8239f5c4958
19d563000eb53d8a04b101c75b97bbcd
Add medias to this Game
Other games
Informations
Resolution
Resolutions must match the following format:
[H.Res.]x[V.Res.] [V.Freq.]
Examples:
320x224 50.12
1280x720 60
286x228 59.1245

Language
You want to help the community ?
All the medias were created by the HFSPlay community. We are always looking for help to create quality content.