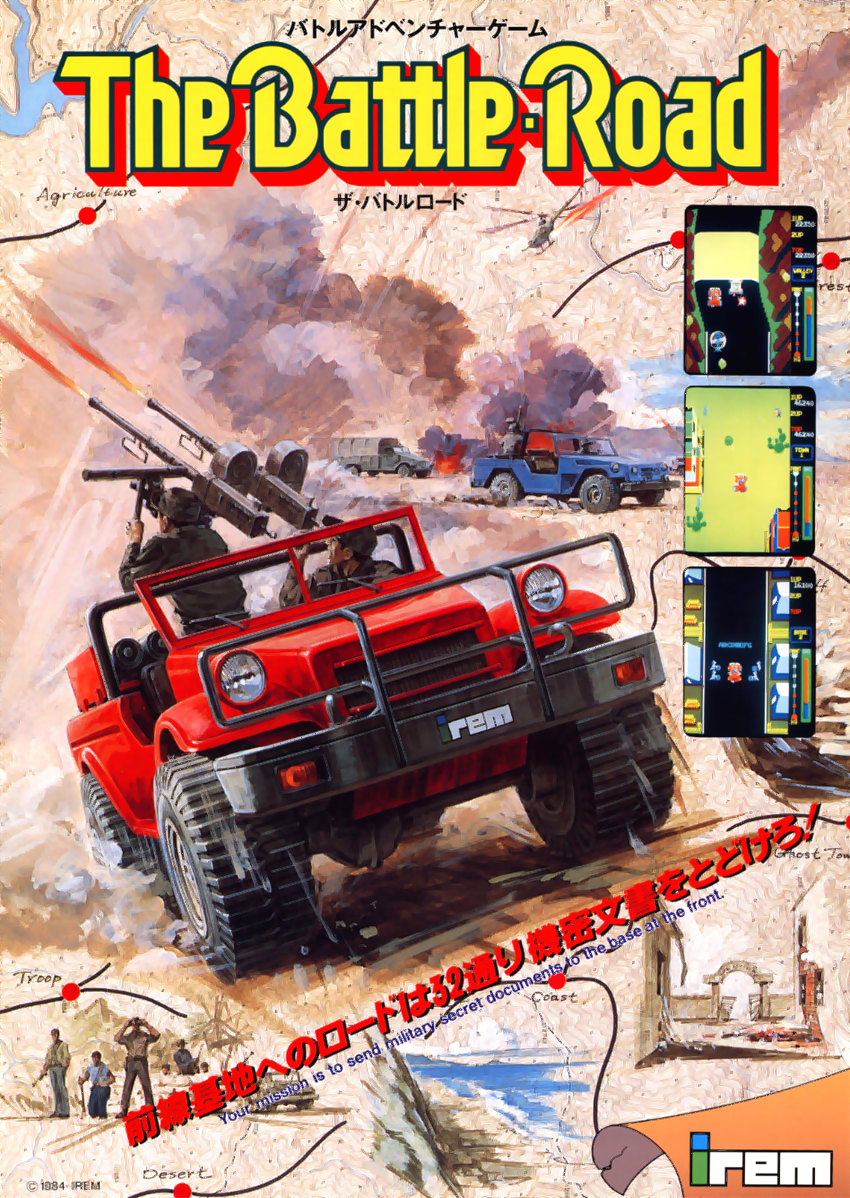 The Battle-Road
The Battle-Road is a vertical scrolling shooter racing arcade game released by Irem in 1984. The game was an early open-ended vehicle combat game that featured branching paths and up to 32 possible routes. The player controls a car that is armed with two different types of guns (frontal and side), and drives for a road full of other dangerous vehicles like cars, motorcycles, trucks, helicopters. There are also other kinds of obstacles on the road. There is more than one path, in the same style used in Outrun.
Médias
Video
Hash
Filename
Hashes
battroad
CRC32
SHA1
MD5
62dfc19b
f019a534b712f5527ff61c31b799ffa451bfa9e8
f2cddb64b2a991af538da95109b32147
Add medias to this Game
Other games
Informations
Resolution
Resolutions must match the following format:
[H.Res.]x[V.Res.] [V.Freq.]
Examples:
320x224 50.12
1280x720 60
286x228 59.1245

Language
You want to help the community ?
All the medias were created by the HFSPlay community. We are always looking for help to create quality content.