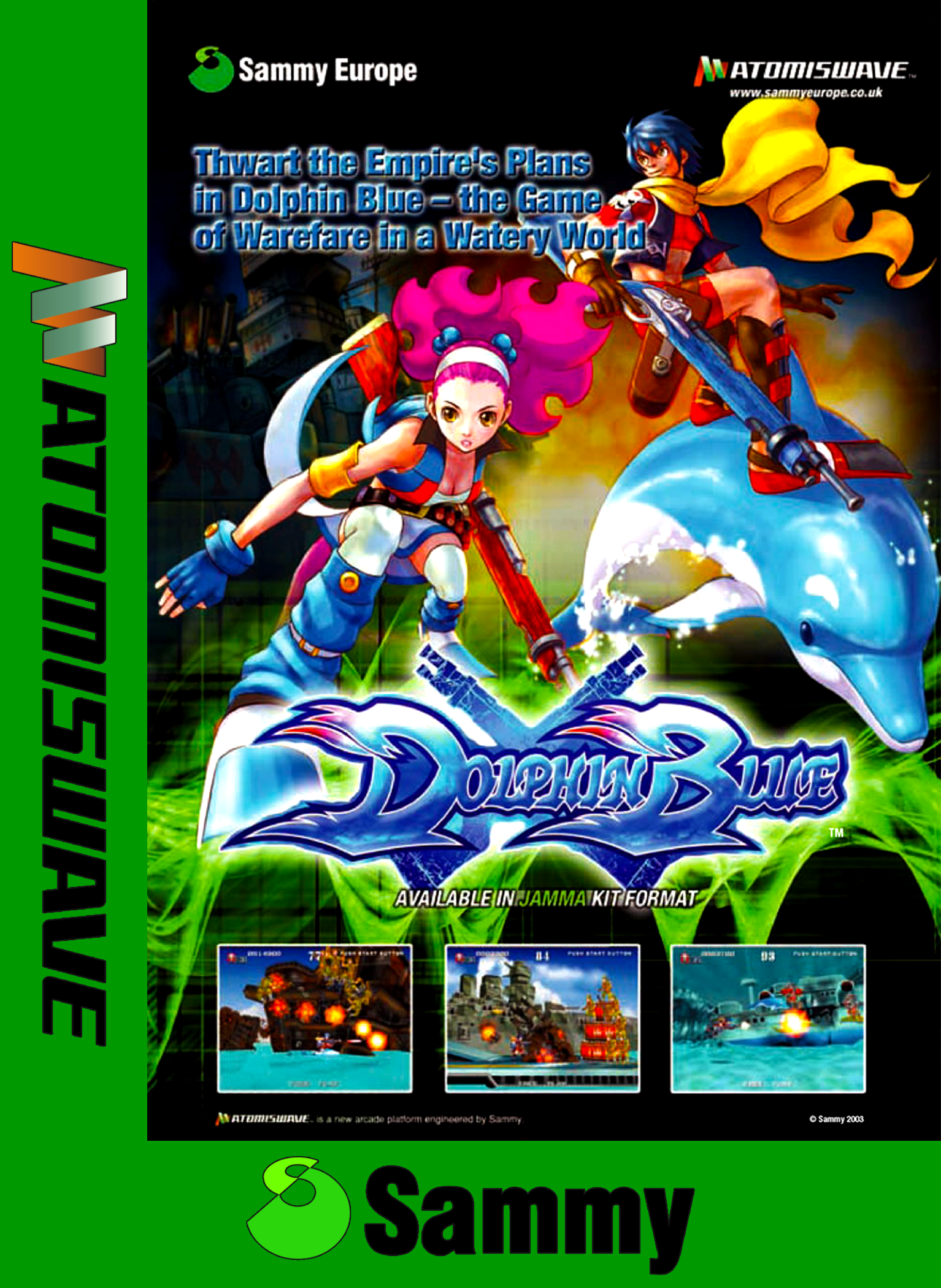 Dolphin Blue
You take on the role of either Ann (a royal army soldier who is out to protect the kingdom) or Erio (an arms dealer with a thirst for action). The game is set in the future and it appears a major incident has transformed what used to be a peace-filled nation into a troubled land of waste and ruin. What exactly has happened in this land remains unknown but whatever it was, it has damaged the earth's surface. Now the entire location is immersed in water. Our gallant heroes must now protect the earth's remains from the dastardly evil empire that are planning to take over the world. Dolphin Blue is an action side-scrolling shoot-em up with great graphics, super sound and gripping gameplay that will leave you sitting on the edge of your dolphin!
Médias
Document
Dolphin Blue Instruction Sticker 2
movelist
Instructioncard
Dolphin Blue Instruction Sticker 1
Video
Hash
Filename
Hashes
dolphin
CRC32
SHA1
MD5
535041fe
3e9aa71a0e546d91ff0bc7b221acd5ebd62cb997
2cd7365ad9857a01f6fd55212bf3025e
Add medias to this Game
Other games
Informations
Resolution
Resolutions must match the following format:
[H.Res.]x[V.Res.] [V.Freq.]
Examples:
320x224 50.12
1280x720 60
286x228 59.1245

Language
You want to help the community ?
All the medias were created by the HFSPlay community. We are always looking for help to create quality content.