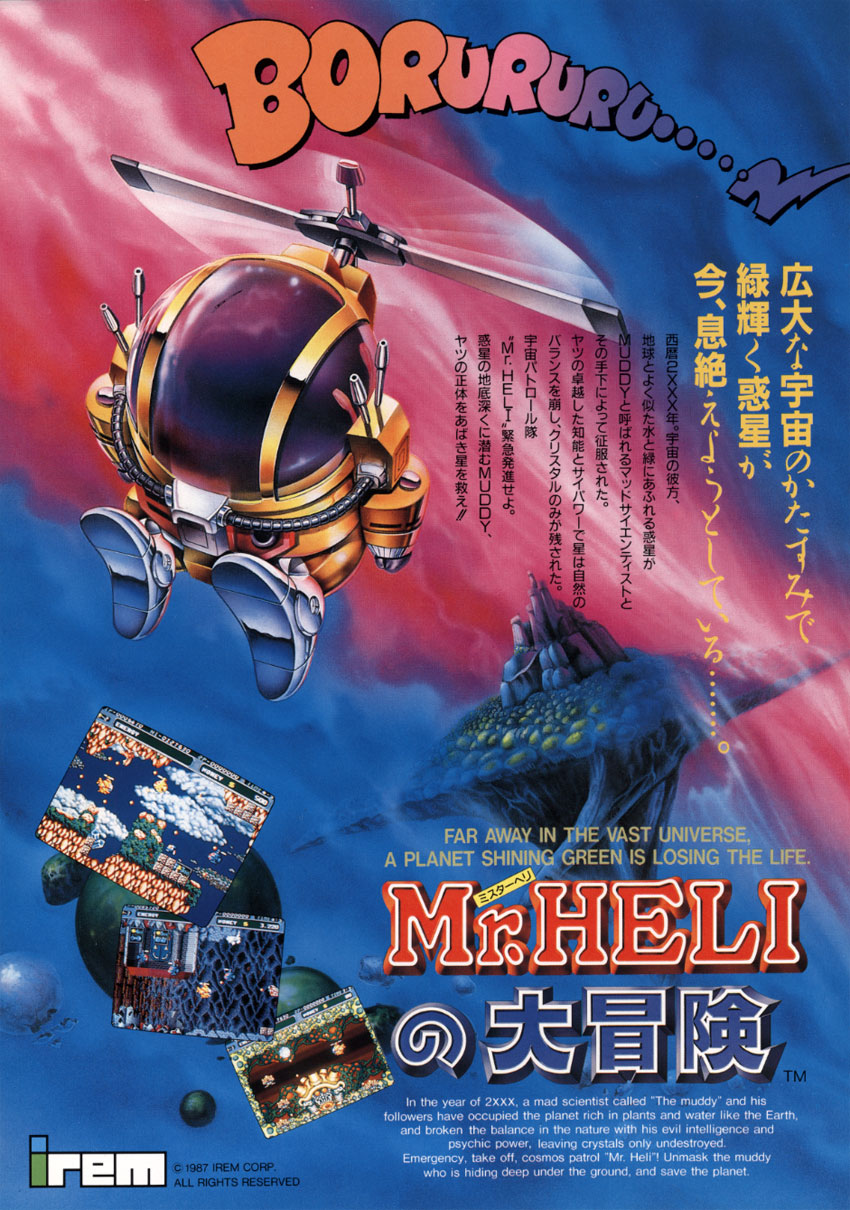 Battle Chopper
Players control a wacky fighter chopper name Mr. Heli, while shooting enemies, collecting power-ups, and defeating bosses to advance levels.
Médias
Video
Hash
Filename
Hashes
bchopper
CRC32
SHA1
MD5
bb2ba4e2
d640f7466fd4409a89b81c19bf7c1cf0446ca71b
b1c23702556a56b13ea7120566b6691e
Add medias to this Game
Other games
Informations
Resolution
Resolutions must match the following format:
[H.Res.]x[V.Res.] [V.Freq.]
Examples:
320x224 50.12
1280x720 60
286x228 59.1245

Language
You want to help the community ?
All the medias were created by the HFSPlay community. We are always looking for help to create quality content.