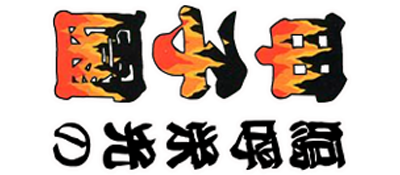 Ah Eikou no Koshien
Ah Eikou No Koshien is a baseball game with a cartoon aesthetic for one or two players. The game follows all regular baseball rules with the exception of a stamina mechanic that allows players to charge up before batting or pitching to get the chance for a powerful action and a humorous animation. When the bar is drained entirely this has an influence on the player both visually and in their capabilities. The pitcher will for instance no longer be able to throw fast.
While pitching or batting the controls are limited to a small amount of movement and starting the action, with or without charge. Once the ball is in the field the actions are largely controlled by the computer automatically, even though the player is still able to steer a running player and can choose where to throw a caught ball. The catches are however done automatically.
Médias
Video
Hash
Filename
Hashes
koshien
CRC32
SHA1
MD5
7c1d1a2b
c28fb2da87c73fe5db7d2985a7282ff4cf0990a8
b50154f797801cd351c87718ca353696
Add medias to this Game
Other games
Informations
Resolution
Resolutions must match the following format:
[H.Res.]x[V.Res.] [V.Freq.]
Examples:
320x224 50.12
1280x720 60
286x228 59.1245

Language
You want to help the community ?
All the medias were created by the HFSPlay community. We are always looking for help to create quality content.