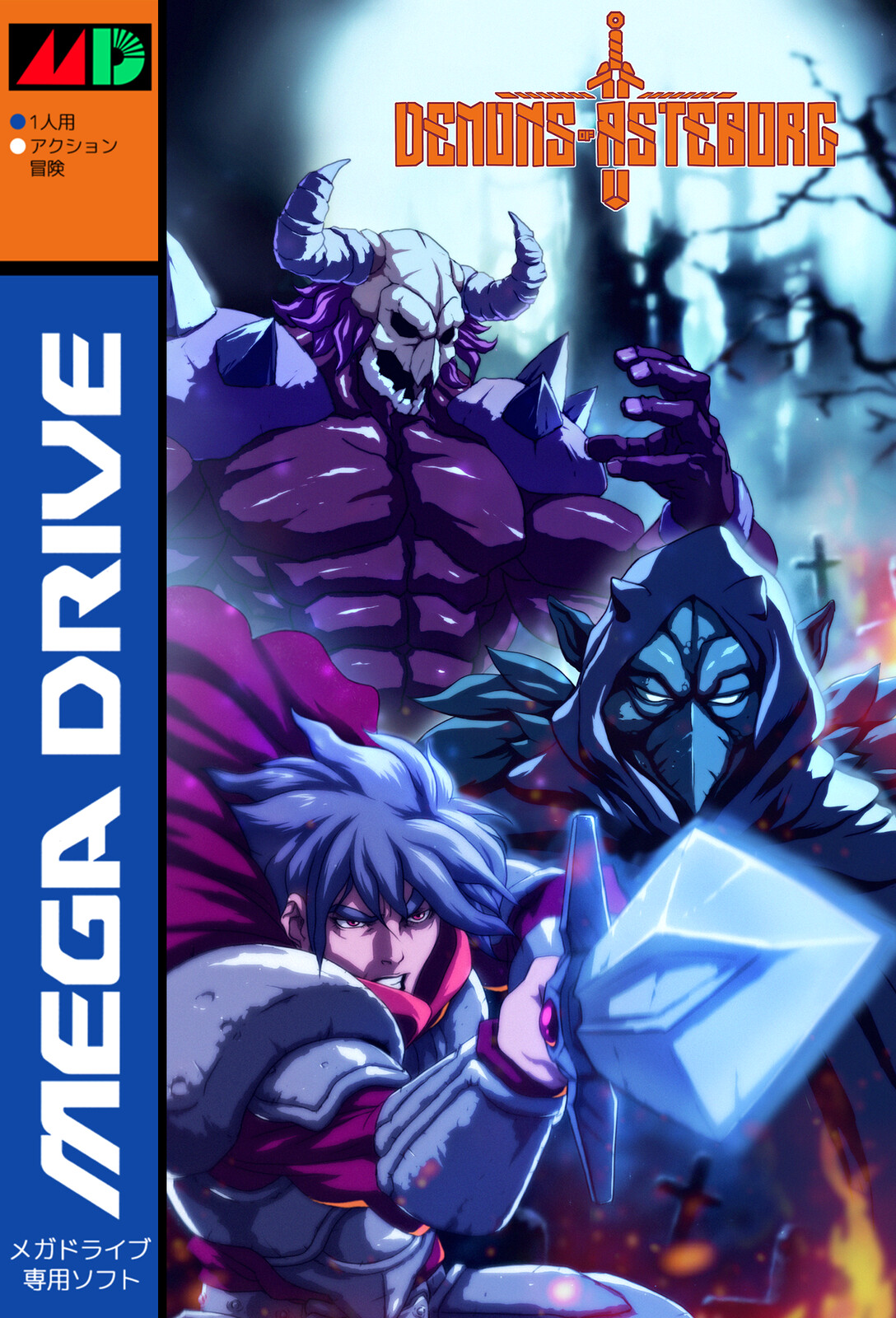 Demons of Asteborg
3
Demons of Asteborg is an original and challenging new 2D game, mixing action, small puzzles and strategy. It is a platform-based game with some metroidvania elements inspired by a lot of other Mega Drive/Genesis titles like Ghouls'n Ghosts, Castlevania, Mickey Mania, Space Harrier and Panzer Dragoon.
Informations
Resolution
Resolutions must match the following format:
[H.Res.]x[V.Res.] [V.Freq.]
Examples:
320x224 50.12
1280x720 60
286x228 59.1245

Language
You want to help the community ?
All the medias were created by the HFSPlay community. We are always looking for help to create quality content.