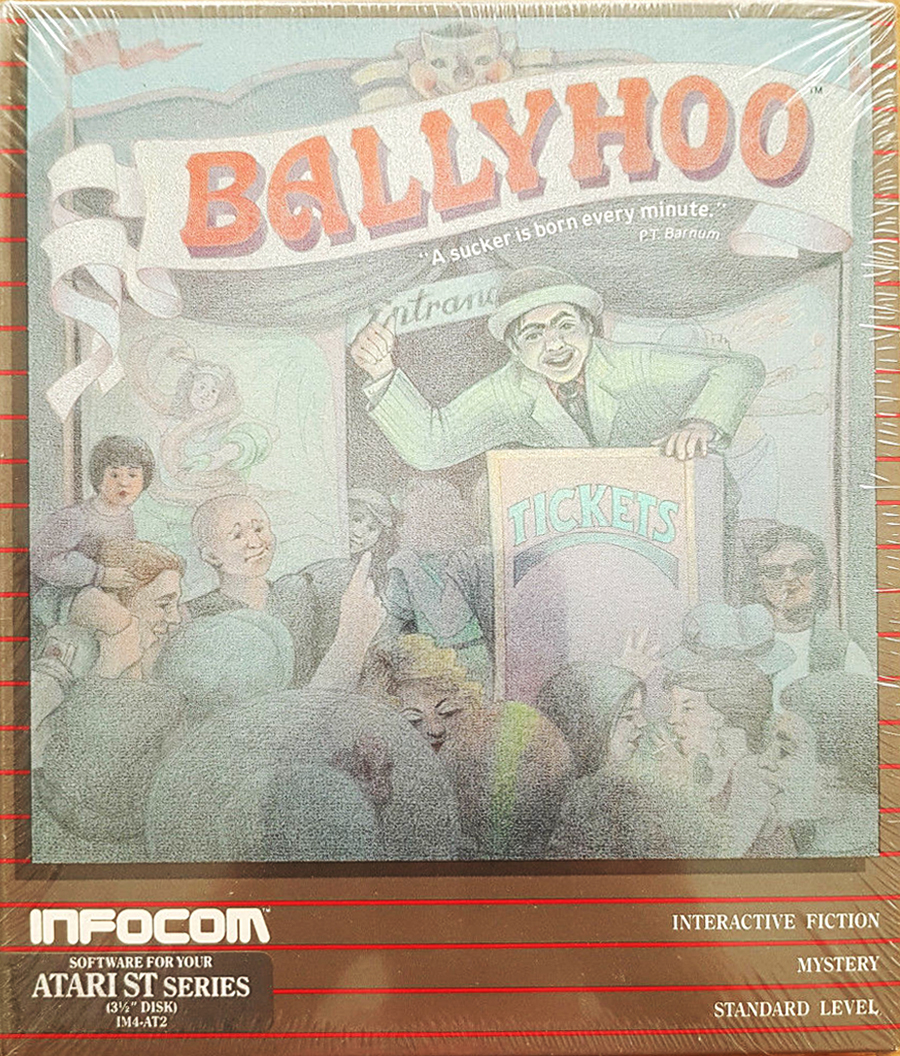 Ballyhoo
Ballyhoo is a mystery text adventure in which you play a disillusioned circus goer who decides to help find the owner's kidnapped daughter.
Gameplay involves searching for clues in the circus arena, the tents and other back areas trying to locate the girl. The game features a "Standard" difficulty level.
Informations
Resolution
Resolutions must match the following format:
[H.Res.]x[V.Res.] [V.Freq.]
Examples:
320x224 50.12
1280x720 60
286x228 59.1245

Language
You want to help the community ?
All the medias were created by the HFSPlay community. We are always looking for help to create quality content.