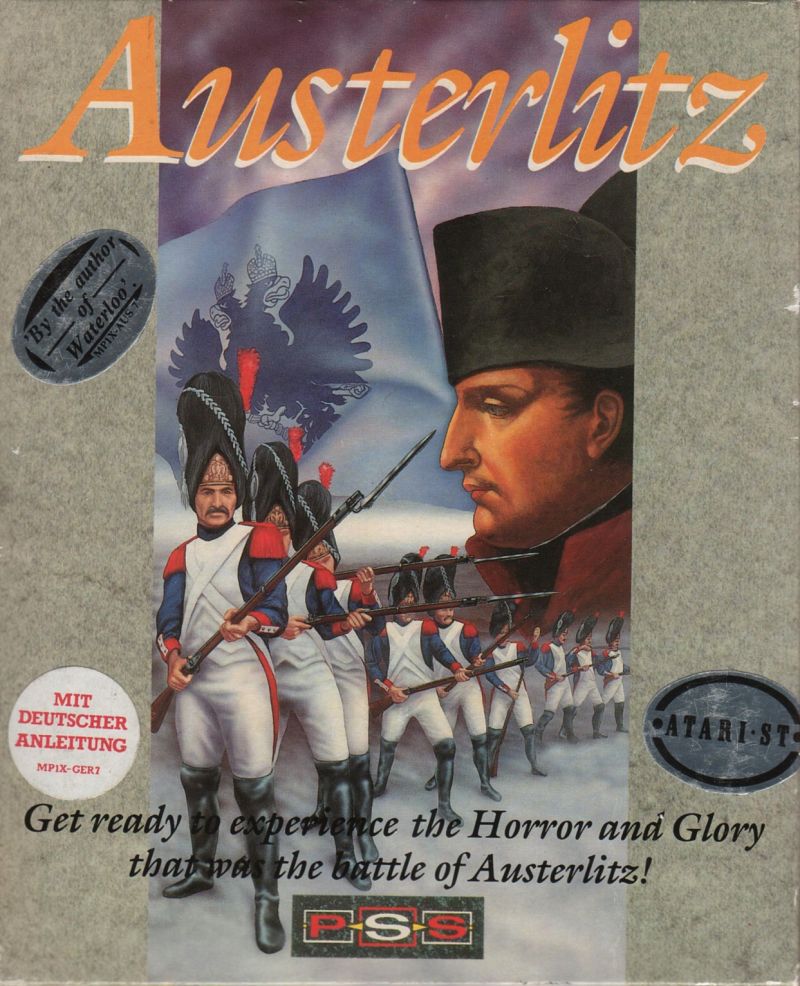 Austerlitz
Third entry in a row of historic wargames focusing on the Napoleonic era (the first two were Waterloo and Borodino). This time the player can re-fight the decisive battle of Austerlitz, which took place on Dec 2, 1805. You may either play as Emperor Napoleon or Czar Alexander. It is also possible to play a two player game, or to take neither side (watching the computer playing both sides).
Médias
Add medias to this Game
Other games
Informations
Turcan Research Systems Limited
Resolution
Resolutions must match the following format:
[H.Res.]x[V.Res.] [V.Freq.]
Examples:
320x224 50.12
1280x720 60
286x228 59.1245

Language
You want to help the community ?
All the medias were created by the HFSPlay community. We are always looking for help to create quality content.