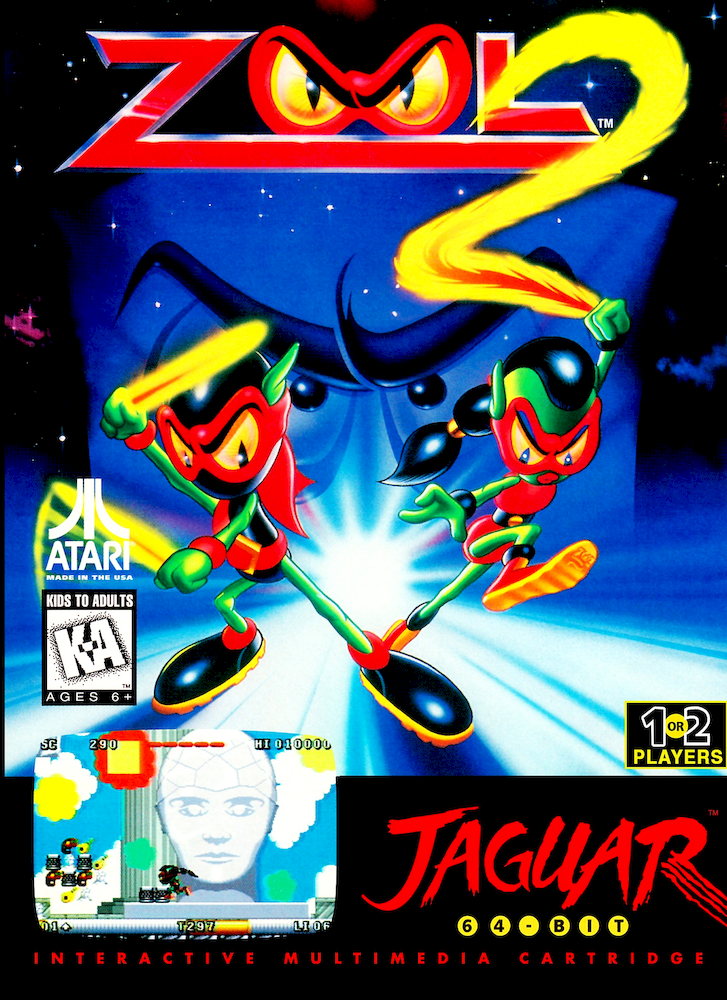 Zool 2
Zool 2 is a platform video game originally developed by The Warp Factory and published by Gremlin Graphics for the Amiga in 1993. It is the sequel to the original Zool, which was released earlier in 1992 on various platforms.
When the forces of Krool are wreaking havoc upon the Nth Dimension with the help from his henchman Mental Block, the intergalactic gremlin ninja Zool alongside his female companion Zooz and their two-headed dog Zoon, are entrusted with the task of stopping Mental Block and restore order to the dimension. Originally released for the Amiga microcomputers, Zool 2 was later ported to the Amiga CD32, MS-DOS, and Atari Jaguar platforms, with the latter being published by Atari Corporation in North America and Europe, in addition of being published in Japan by Mumin Corporation on April 21, 1995.
Médias
Video
Rom
Filename
Hashes
CRC32
SHA1
MD5
f1c111ae
097a4d081c779339a7f733d81966c44d5cd837e6
1cb203c087a83389e9f3a1c4181704b8
Add medias to this Game
Other games
Informations
Resolution
Resolutions must match the following format:
[H.Res.]x[V.Res.] [V.Freq.]
Examples:
320x224 50.12
1280x720 60
286x228 59.1245

Language
You want to help the community ?
All the medias were created by the HFSPlay community. We are always looking for help to create quality content.