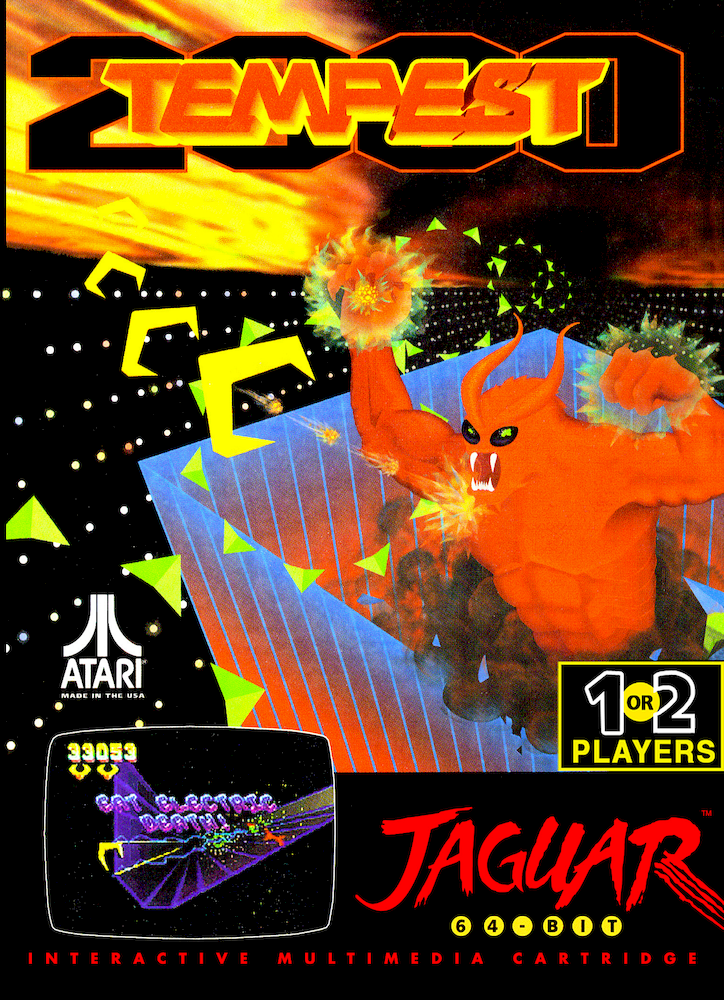 Tempest 2000
Tempest 2000[a] is a tube shooter video game originally developed by Llamasoft and published by Atari Corporation for the Atari Jaguar in North America on 13 April, 1994. It was later released in Europe on 27 June of the same year and finally in Japan on 15 December of the same year as well, where it was published by Mumin Corporation. It is a remake by Jeff Minter of Dave Theurer's 1981 arcade game Tempest, which used Atari's QuadraScan vector color display technology.
Taking control of the claw-shaped Blaster spacecraft from the original game, the player has to survive and travel across multiple levels until the end in an intergalactic war, battling against a variety of enemies that appear on the playfield. Originally an exclusive for the Jaguar, Tempest 2000 was ported to MS-DOS, Macintosh, Sega Saturn, PlayStation and Windows, each with several changes and additions from the original version.
Médias
Video
Rom
Filename
Hashes
CRC32
SHA1
MD5
f96d2cfe
62cdec48a359db5ce6d027c93c569a141dbc287d
92b0719fa144ba513577a5d898533622
Add medias to this Game
Other games
Informations
Resolution
Resolutions must match the following format:
[H.Res.]x[V.Res.] [V.Freq.]
Examples:
320x224 50.12
1280x720 60
286x228 59.1245

Language
You want to help the community ?
All the medias were created by the HFSPlay community. We are always looking for help to create quality content.