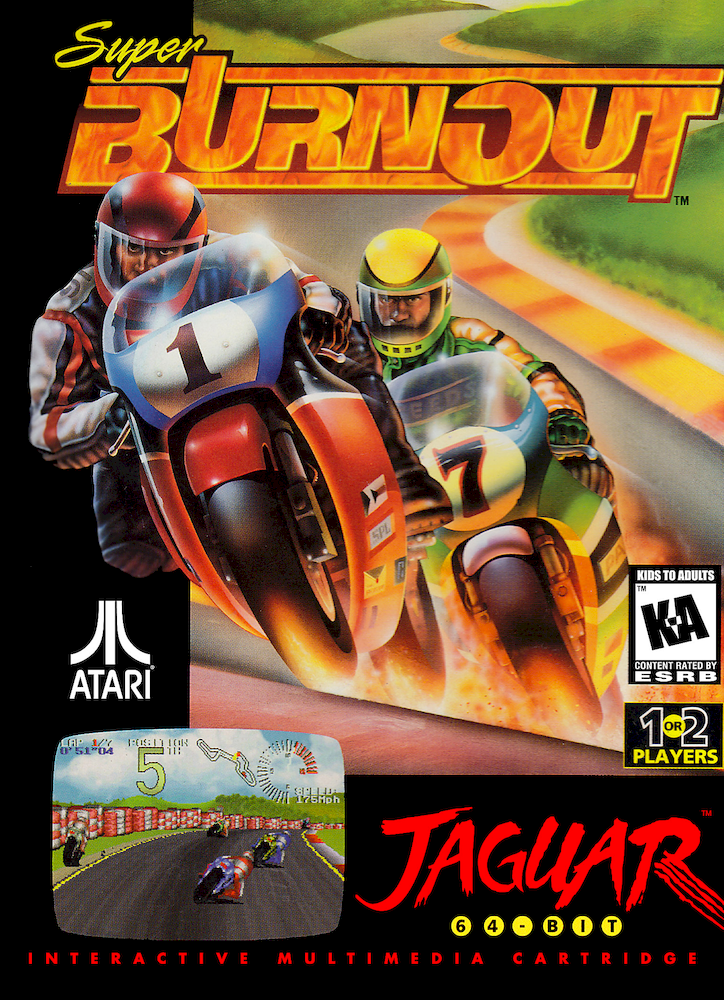 Super Burnout
Super Burnout is a motorcycle racing video game developed by French studio Shen Technologies SARL and co-published by Atari Corporation and Virtual Xperience exclusively for the Atari Jaguar in North America and Europe on July 1995. It was also published in Japan by Messe Sansao during the same period. It is the first title to be created by Shen Technologies.
Heavily inspired by various arcade games such as Sega's Super Hang-On, Super Burnout is a arcade-style racer where players takes control from any of the available motorcycles against CPU-controlled opponents or against other players, with heavy emphasis on pseudo-3D sprite-scaling graphics at a high frame rate.
Médias
Video
Rom
Filename
Hashes
CRC32
SHA1
MD5
5e30ccdc
9c14dcea76313c2628adbbdf3e769b49dbf254a1
6b51989d9cd8ebeb56f9c19310557658
Add medias to this Game
Other games
Informations
Resolution
Resolutions must match the following format:
[H.Res.]x[V.Res.] [V.Freq.]
Examples:
320x224 50.12
1280x720 60
286x228 59.1245

Language
You want to help the community ?
All the medias were created by the HFSPlay community. We are always looking for help to create quality content.