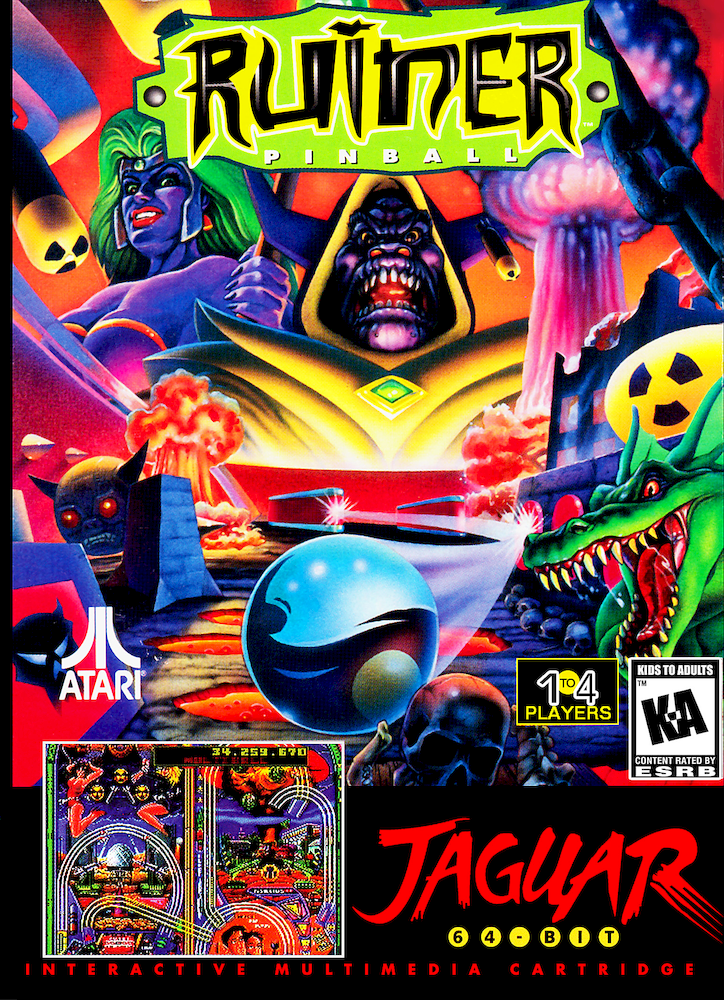 Ruiner Pinball
Ruiner Pinball is a pinball video game developed by High Voltage Software and published by Atari Corporation exclusively for Atari Jaguar in November 6, 1995. It was marketed as the first game to feature support for the Jaguar's ProController, though the only difference that the controller provides is that its shoulder buttons can be used as an alternative way of nudging the table.
In Ruiner Pinball, players can choose between any of the two available playfields, which both have their own thematic and self-contained story. The game originated as a project pitched by High Voltage Software to Atari Corporation, who wanted to create a pinball title for the Jaguar, as members within the company were fans of the genre. Ruiner Pinball garnered mostly negative reception from critics since its release but it has been recently referred by publications like PC Magazine as one of the best titles for the system.
Médias
Video
Rom
Filename
Hashes
CRC32
SHA1
MD5
93726b19
d0946c3d7d250d86405711029a72081ad073003e
6ef50dca6fd2035f902d0f3b61caf266
Add medias to this Game
Other games
Informations
Resolution
Resolutions must match the following format:
[H.Res.]x[V.Res.] [V.Freq.]
Examples:
320x224 50.12
1280x720 60
286x228 59.1245

Language
You want to help the community ?
All the medias were created by the HFSPlay community. We are always looking for help to create quality content.