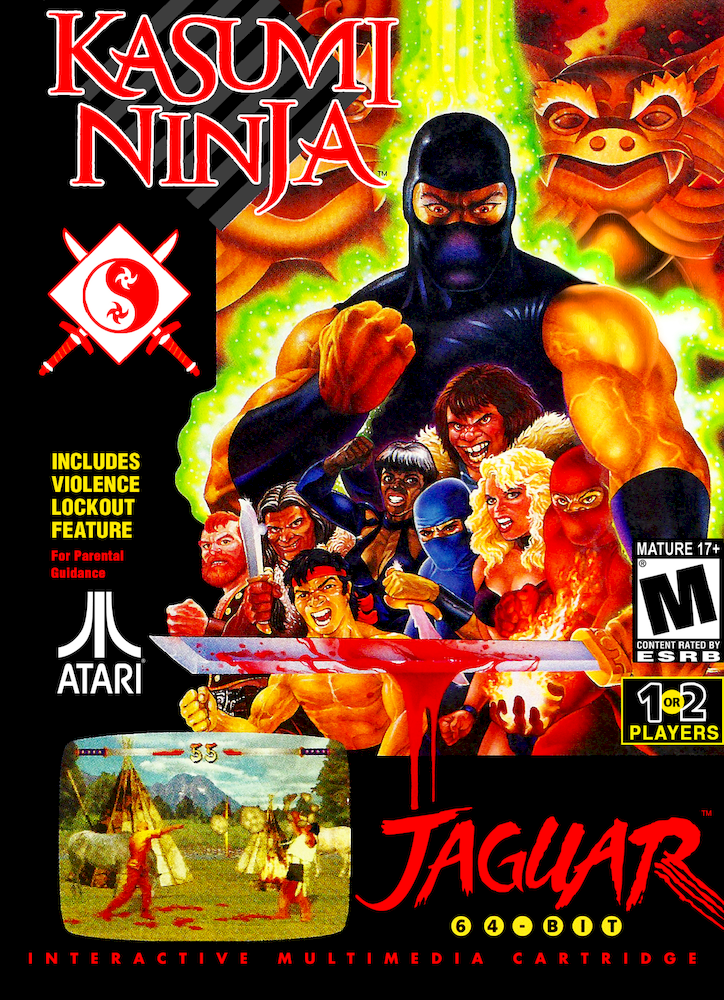 Kasumi Ninja
Kasumi Ninja is a fighting game, developed by Hand Made Software and published by Atari Corporation. Initially it was exclusively for the Atari Jaguar in North America and Europe on December 21, 1994, and was later released in Japan by Messe Sansao on July 1995. It was the first fighting title to be released for the Jaguar, and unsuccessfully sought to capitalize on the trend of ultra violent fighting games started by Midway's Mortal Kombat in 1992.
When the elder ninja Gyaku kills two of his fellow elders through black magic and becomes possessed by a powerful demon after breaking the gate to the underworld, it is up to the player in taking the role from any of the playable characters in order to defeat other opponents before Lord Gyaku destroys the Earth. Being one of the first titles announced for the Jaguar before it was launched to the public in November 1993, Kasumi Ninja was created by the same company who previously developed Dracula the Undead for the Atari Lynx in 1991 and had a troubled development process, undergoing through various changes before release. It was also one of the first games to feature a parental lockout system, allowing censorship and limiting the violence displayed during gameplay.
Médias
Rom
Filename
Hashes
CRC32
SHA1
MD5
7f3119bd
eaeb5ab435ee0f080e58343317c89a321f8123fe
4c74c46a3031b067f04a81c3debd3cb8
Add medias to this Game
Other games
Informations
Resolution
Resolutions must match the following format:
[H.Res.]x[V.Res.] [V.Freq.]
Examples:
320x224 50.12
1280x720 60
286x228 59.1245

Language
You want to help the community ?
All the medias were created by the HFSPlay community. We are always looking for help to create quality content.