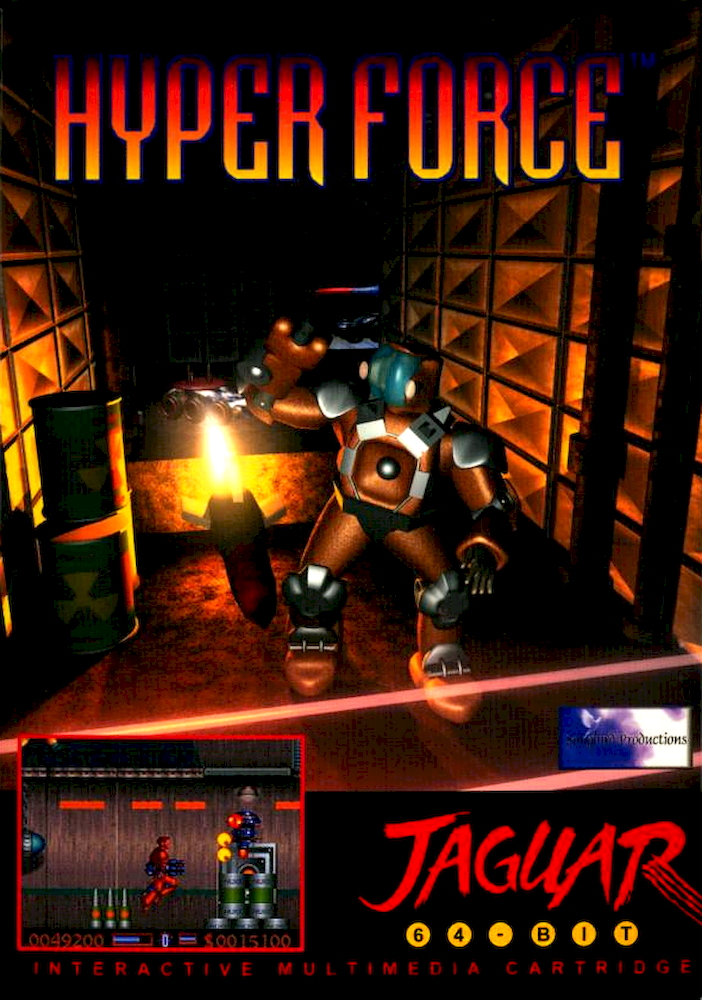 Hyper Force
Hyper Force is a side-scrolling action-adventure platform video game developed by Visual Impact Productions and published by Songbird Productions exclusively for the Atari Jaguar on April 10, 2000.
The players take control of a lone soldier in the year 2099, where a megacorporation that has destroyed multiple planets plans to start a war against Earth if they are not stopped. Originally announced in 1994, Hyper Force was showcased in E3 1995 but it was not released until 2000, a year after the system was declared as an open platform by Hasbro Interactive in 1999.
Médias
Video
Add medias to this Game
Other games
Informations
Visual Impact Productions
Resolution
Resolutions must match the following format:
[H.Res.]x[V.Res.] [V.Freq.]
Examples:
320x224 50.12
1280x720 60
286x228 59.1245

Language
You want to help the community ?
All the medias were created by the HFSPlay community. We are always looking for help to create quality content.