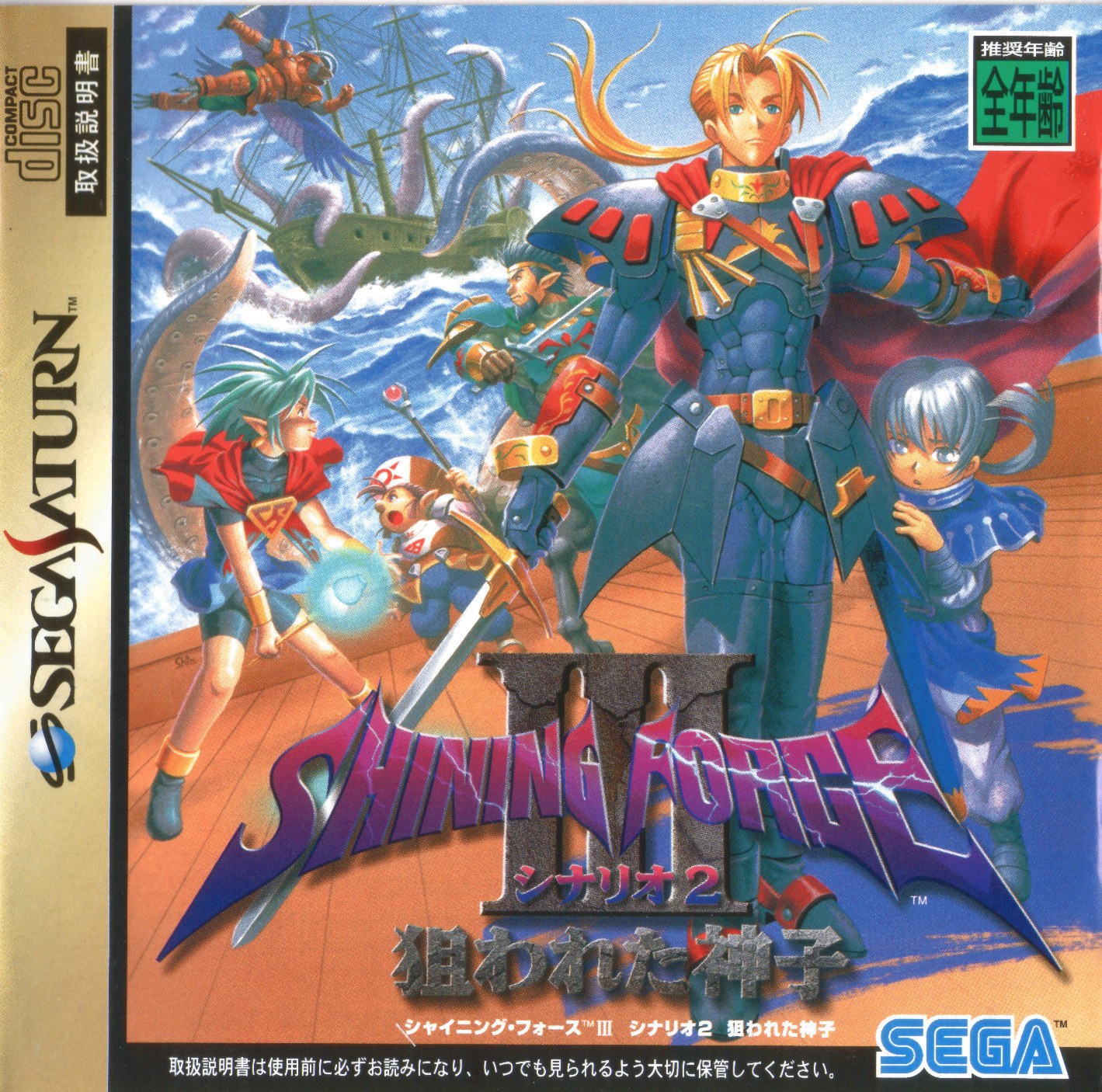 Shining Force III: 2nd Scenario
Scenario 2, Target: Child of God, features Medion, Prince of Destonia, and youngest of three sons of Emperor Domaric. Although loyal to his father and his country, he senses that there are other forces at work beneath the tensions between Aspinia and Destonia. He attends the conference in Saraband on behalf of Destonia, along with his brothers Arrawnt and Mageron. As discovered in Scenario 1, much of this influence comes from the Bulzome sect, as well as collaborating separatist factions within both Destonia and Aspinia. Medion works parallel to Synbios of Aspinia, often disposing of rogue Aspinian elements to spare Synbios's force from fighting against its own countrymen. At the end of the game, Medion is forced to battle with Synbios' force when Julian steps in to stop them.
Informations
Resolution
Resolutions must match the following format:
[H.Res.]x[V.Res.] [V.Freq.]
Examples:
320x224 50.12
1280x720 60
286x228 59.1245

Language
You want to help the community ?
All the medias were created by the HFSPlay community. We are always looking for help to create quality content.