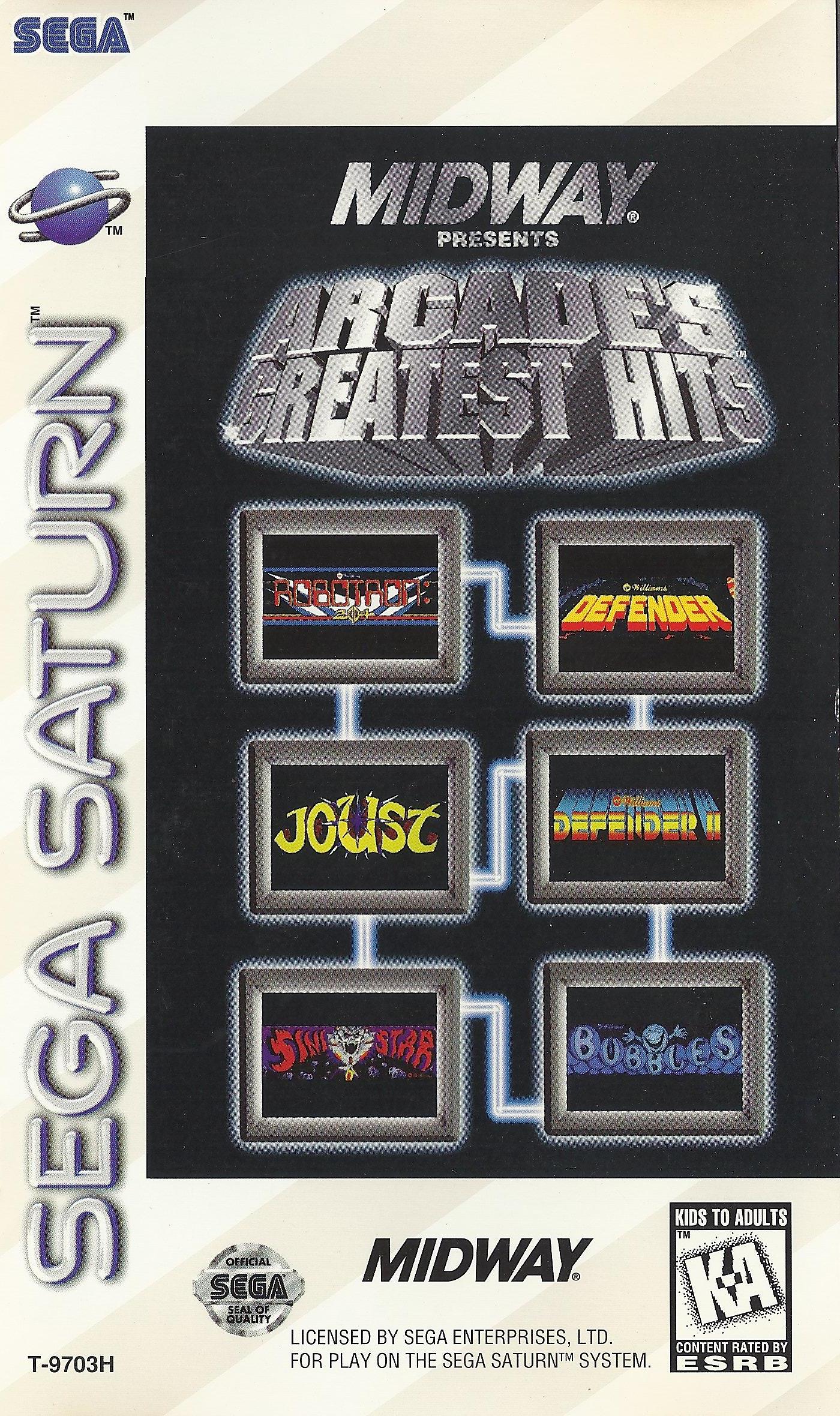 Midway Presents Arcade's Greatest Hits
3
Williams Arcade Classics is a compilation that includes the following games:
Defender
Defender II
Joust
Robotron: 2084
Sinistar
The PC, PlayStation, and Dreamcast versions also contain Bubbles. The PC and Playstation versions contain FMV supplements, including interviews with the original programmers.
Informations
Resolution
Resolutions must match the following format:
[H.Res.]x[V.Res.] [V.Freq.]
Examples:
320x224 50.12
1280x720 60
286x228 59.1245

Language
You want to help the community ?
All the medias were created by the HFSPlay community. We are always looking for help to create quality content.