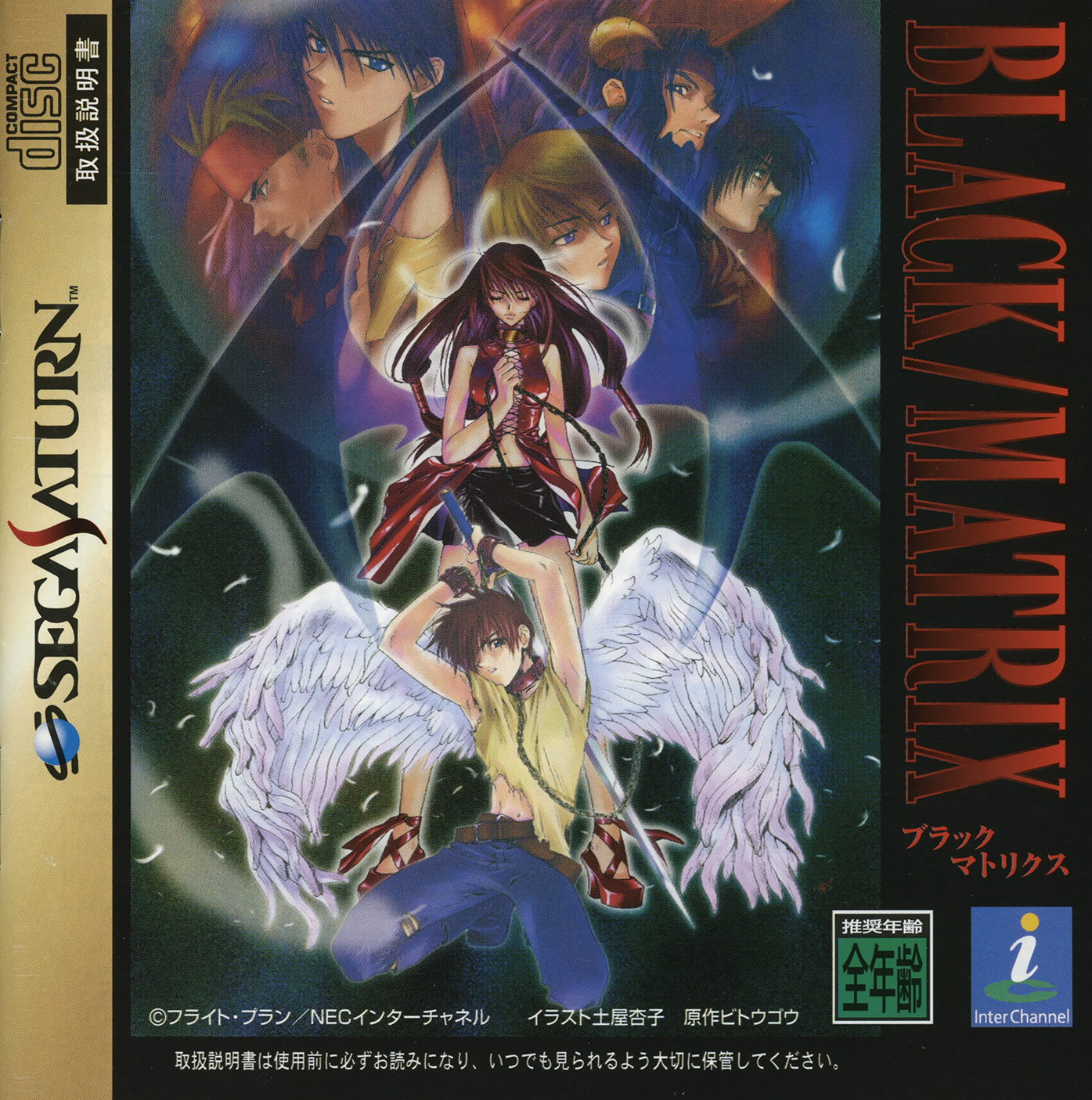 Black/Matrix
4
The cosmic battle between angels and demons ended in the demons' victory. They took control of the world and reversed the ideology of the angels to suit their own demonic nature. The most positive and beautiful emotions belonged to the seven mortal sins. Angels were deprived of their rights and had to exist as slaves, obeying their demon masters in everything. You play an angel named Abel. In the beginning, you choose your master from several available characters. Your master, however, is soon accused of love - one of the seven greatest sins. You have to escape from prison, where you were thrown shortly after your master was banned, and to find a way to save your master.
Black/Matrix is a strategy RPG that is divided into large battles and story sequences. You fight in turn-based mode by moving your party members on an isometric battle field, attacking and using magic, for which you require blood of defeated enemies. The experience points you gather after the battle can then be divided among your party members the way you like.
[
Médias
Hash
Filename
Hashes
Black Matrix (Japan) (Reprint).zip
CRC32
SHA1
MD5
7bfacd9a
54da0416a766e168e6026919bff1b1e867d4ce1b
b9ac2c740fb047e940320419ad80c44e
Add medias to this Game
Other games
Informations
Resolution
Resolutions must match the following format:
[H.Res.]x[V.Res.] [V.Freq.]
Examples:
320x224 50.12
1280x720 60
286x228 59.1245

Language
You want to help the community ?
All the medias were created by the HFSPlay community. We are always looking for help to create quality content.