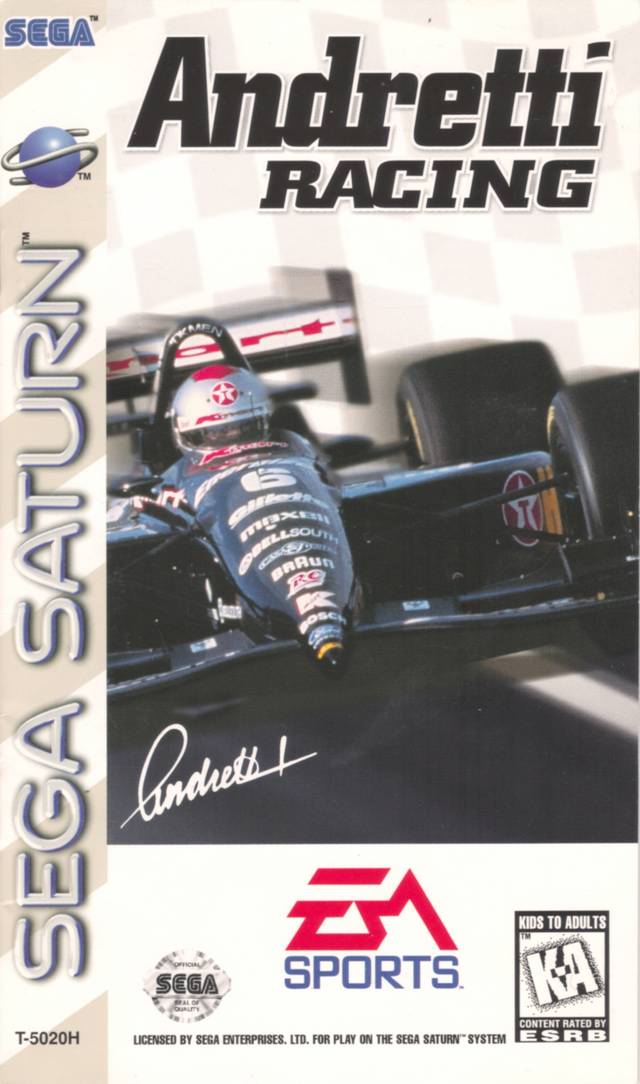 Andretti Racing
For the first time ever in an arcade racer, take control of either NASCAR or Indy cars and cruise around 16 detailed tracks. There are 3 views available to drive from. As well as individual races, you can play a full career. Derek Daly and Bob Jenkins provide a running commentary. Outside factors such as pit-crew mistakes and mechanical failures can affect your races.
Médias
Video
Hash
Filename
Hashes
Andretti Racing (Germany).zip
CRC32
SHA1
MD5
d9c3e63f
5d48a6d2bc993136cafe226a0dd25d4aa956f4cf
573d77a5b91cc7eac2b27b935a51b110
Andretti Racing (USA).zip
CRC32
SHA1
MD5
b7be0e23
7a85b259fb794aa7769a14319ee88174f346eb3c
80ae716db63bf955f948b409e5cd3c70
Andretti Racing (Europe).zip
CRC32
SHA1
MD5
52762ee8
2da0e8477fe00b7ccb2fc04a5ee51905441476b8
e7fd863249b0b925a9f5757db73679f7
Andretti Racing (France).zip
CRC32
SHA1
MD5
b81b1197
d26598fb3783bc4e3609b953febb54e81a030e5b
c885690e23fcbf805979e76855453c01
Add medias to this Game
Other games
Informations
Resolution
Resolutions must match the following format:
[H.Res.]x[V.Res.] [V.Freq.]
Examples:
320x224 50.12
1280x720 60
286x228 59.1245

Language
You want to help the community ?
All the medias were created by the HFSPlay community. We are always looking for help to create quality content.