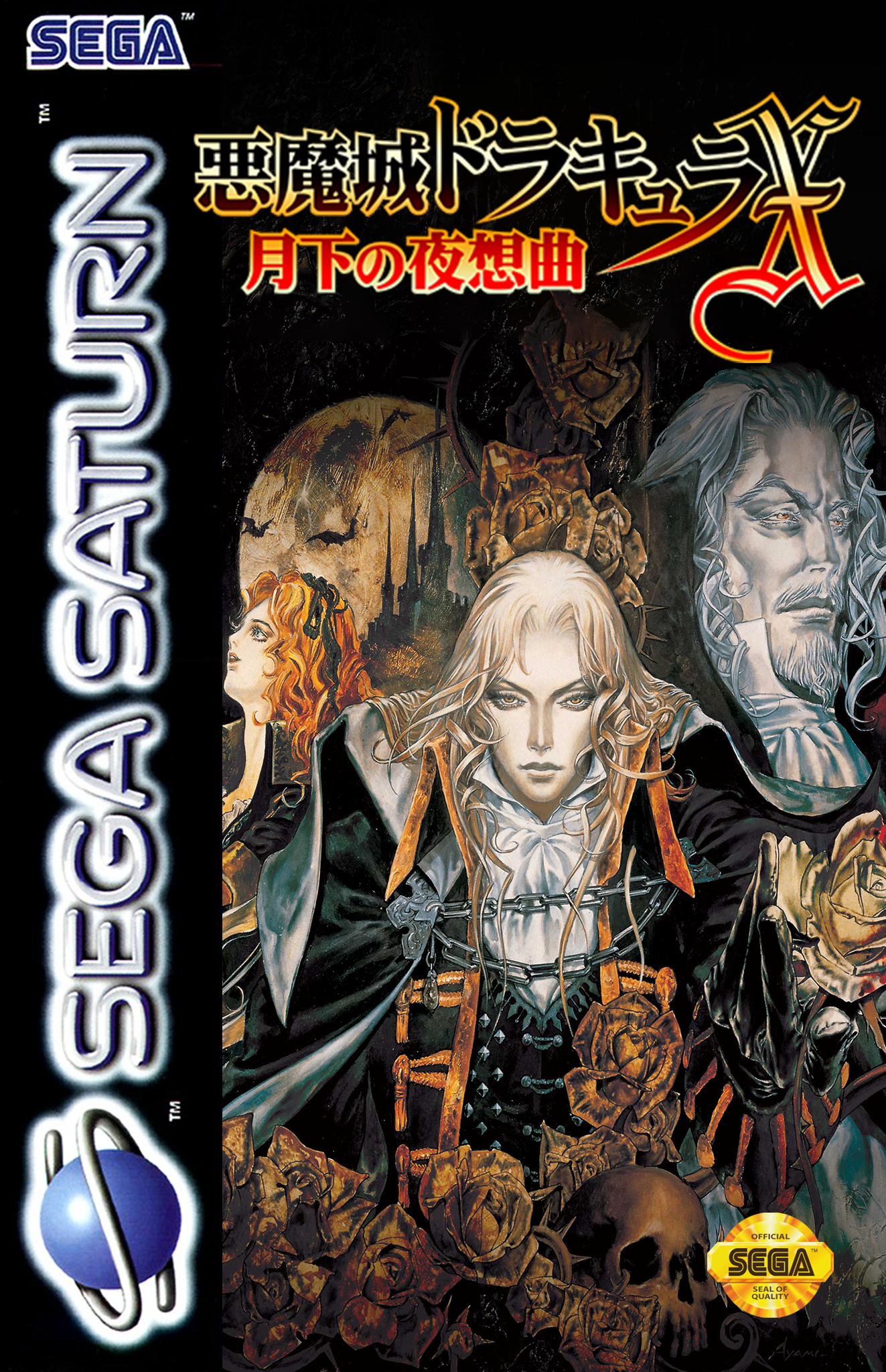 Akumajou Dracula X: Gekka no Yasoukyoku
Akumajo Dracula X: Gekka no Yasokyoku is an entry in the Castlevania series released for the Sega Saturn exclusively in Japan in 1998. Western gamers know this game as Castlevania: Symphony of the Night - the name the PlayStation 1 version of the game and all successive re-releases. It is a direct sequel to Akumajo Dracula X: Chi no Rondo for the TurboGrafx-CD and the second and final Castlevania game to be released on a Sega system, following Castlevania: Bloodlines.
Médias
Video
Hash
Filename
Hashes
Akumajou Dracula X - Gekka no Yasoukyoku (Japan) (2M).zip
CRC32
SHA1
MD5
f103dcb9
da10274eb92c91818d88c19f89c489bc6928be2d
f8d5a969e5e0366bbf1bfb76b1be95b2
Add medias to this Game
Other games
Informations
Resolution
Resolutions must match the following format:
[H.Res.]x[V.Res.] [V.Freq.]
Examples:
320x224 50.12
1280x720 60
286x228 59.1245

Language
You want to help the community ?
All the medias were created by the HFSPlay community. We are always looking for help to create quality content.