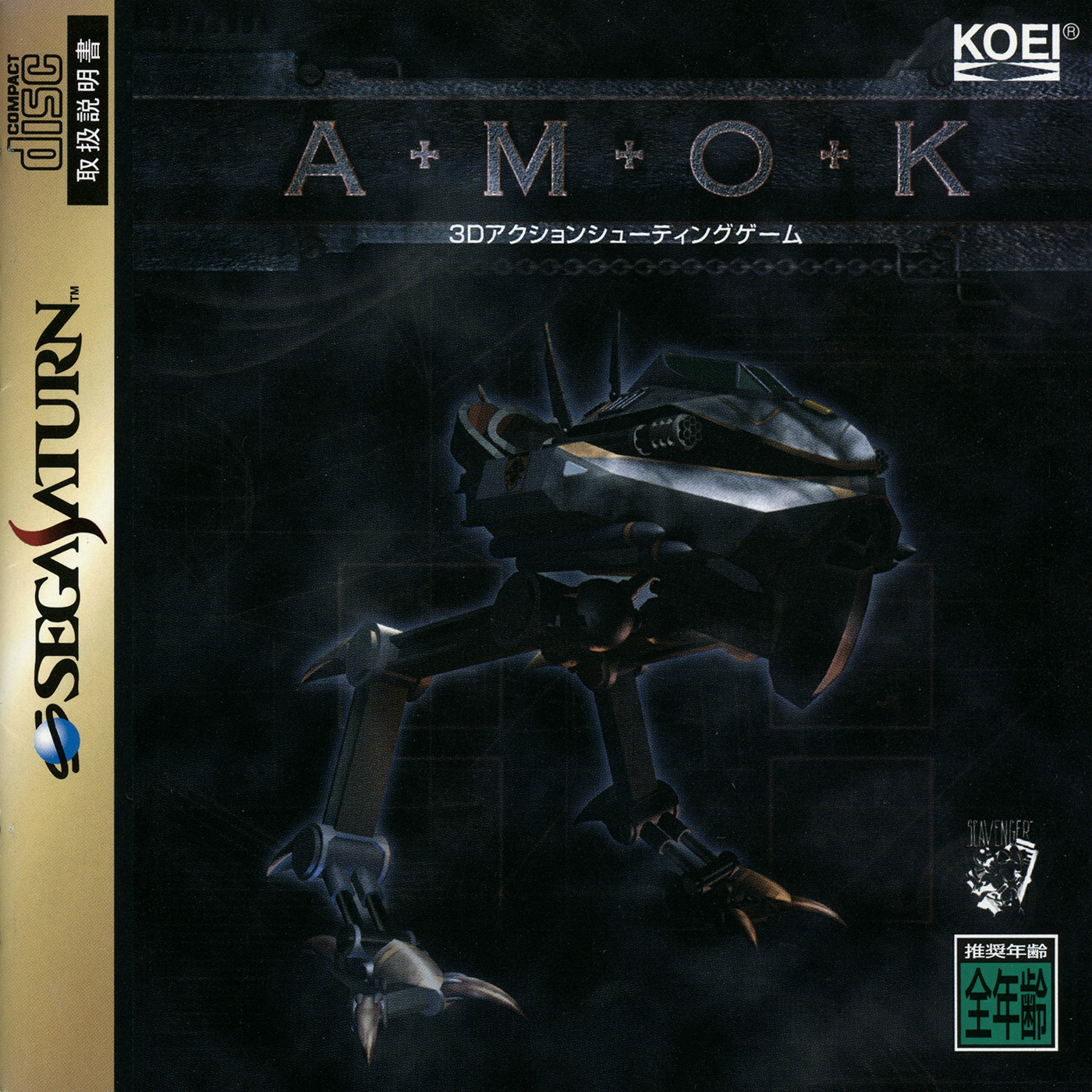 A.M.O.K.
The object of this arcade-type game is to meet a series of objectives, and to do so in such a way that each side will blame the other. The game has a linear structure, based on levels that present tasks of increasing difficulty, and all sorts of hazards and targets are encountered. These include military bases, power generators, land mines, infantry, tanks, submarines -- even sharks and huge, aggressive birds. Infantry elements are poorly armored, so they can be killed by being run over. In one mission, the only way that the player will be able to get enough time to escape is to open with a surprise attack, slowing pursuit by destroying a parking facility full of unattended troop transport vehicles. Power-ups are scattered throughout the levels. The Slambird carries a variety of explosive devices and line-of-sight weapons. Some of the explosive weapons can bounce in a parabolic trajectory, and in addition there are two laser cannons that can fire rapidly an unlimited number of times. These cannons are useful in case no other weapons remain, and they can be used to create complex ripple fire, which can be used to cover an area that is surprisingly wide. When underwater, propellers are used, while torpedoes are automatically used instead of missiles.
Médias
Video
Hash
Filename
Hashes
Amok (Japan).zip
CRC32
SHA1
MD5
e1a9744f
69b88772419adddcc61b502a554073de11ffafa8
47bd0ffe020b55acf78d18f15687a52f
Amok (USA).zip
CRC32
SHA1
MD5
ccfb264b
6c0ab786c6e85704302a6e8f38af85199665961e
90a929e79a95ac2b64912f1f28ca2434
Add medias to this Game
Other games
Informations
Resolution
Resolutions must match the following format:
[H.Res.]x[V.Res.] [V.Freq.]
Examples:
320x224 50.12
1280x720 60
286x228 59.1245

Language
You want to help the community ?
All the medias were created by the HFSPlay community. We are always looking for help to create quality content.