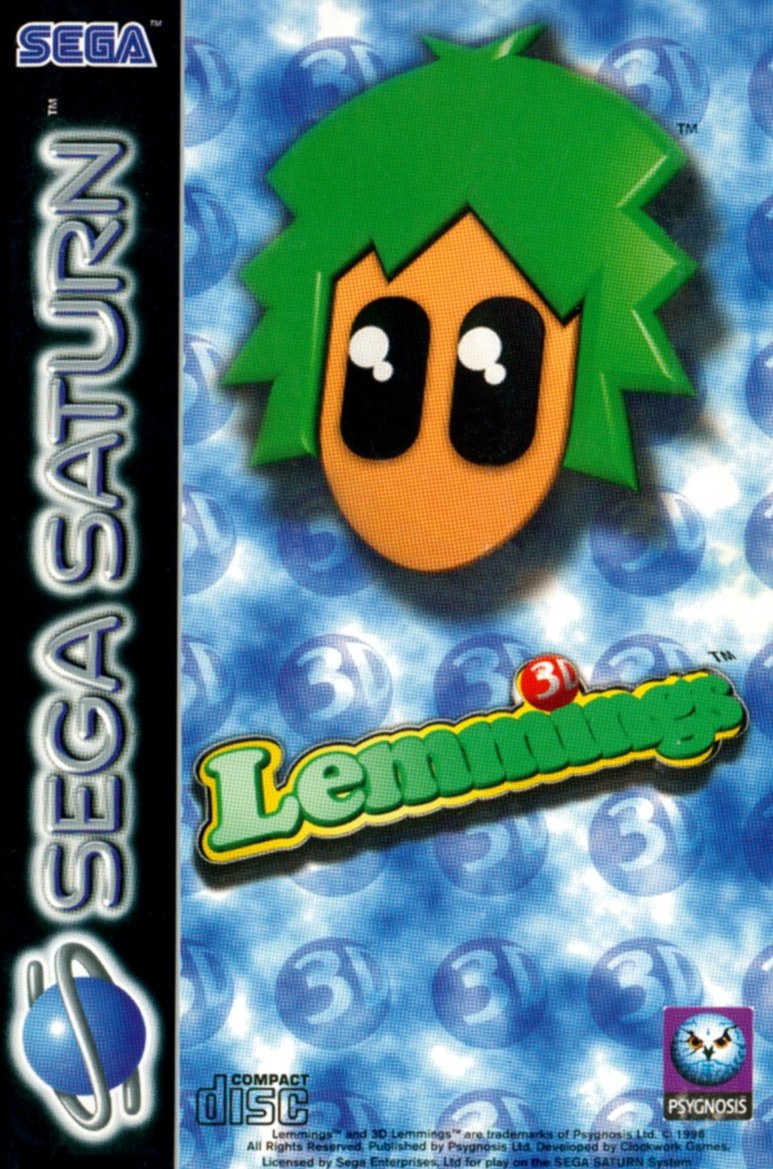 3D Lemmings
There is no actual narrative to the game. The only introduction is a movie. It shows a completely flat (2D) lemming popping out of a computer's floppy drive, and finding a "3D" button to press, which makes him 3-dimensional. After that, the PC blows up and the (now 3D) lemmings inside it escape. Other movies play after completing each set of 20 levels, but are not connected by a storyline.
Médias
Video
Hash
Filename
Hashes
3D Lemmings (Japan).zip
CRC32
SHA1
MD5
fbe3cfa4
8b9bd7d288c00aa23672ae70dc2e736eb00822d8
f5bd8356842c39d09d8c4867b2e1695e
3D Lemmings (Europe).zip
CRC32
SHA1
MD5
33ca674c
0cb3cecc772b38982fbe0a5a2db91854e1bd7c7d
317aea1b461e2fbcb96fa5f5441220e8
Add medias to this Game
Other games
Informations
Resolution
Resolutions must match the following format:
[H.Res.]x[V.Res.] [V.Freq.]
Examples:
320x224 50.12
1280x720 60
286x228 59.1245

Language
You want to help the community ?
All the medias were created by the HFSPlay community. We are always looking for help to create quality content.