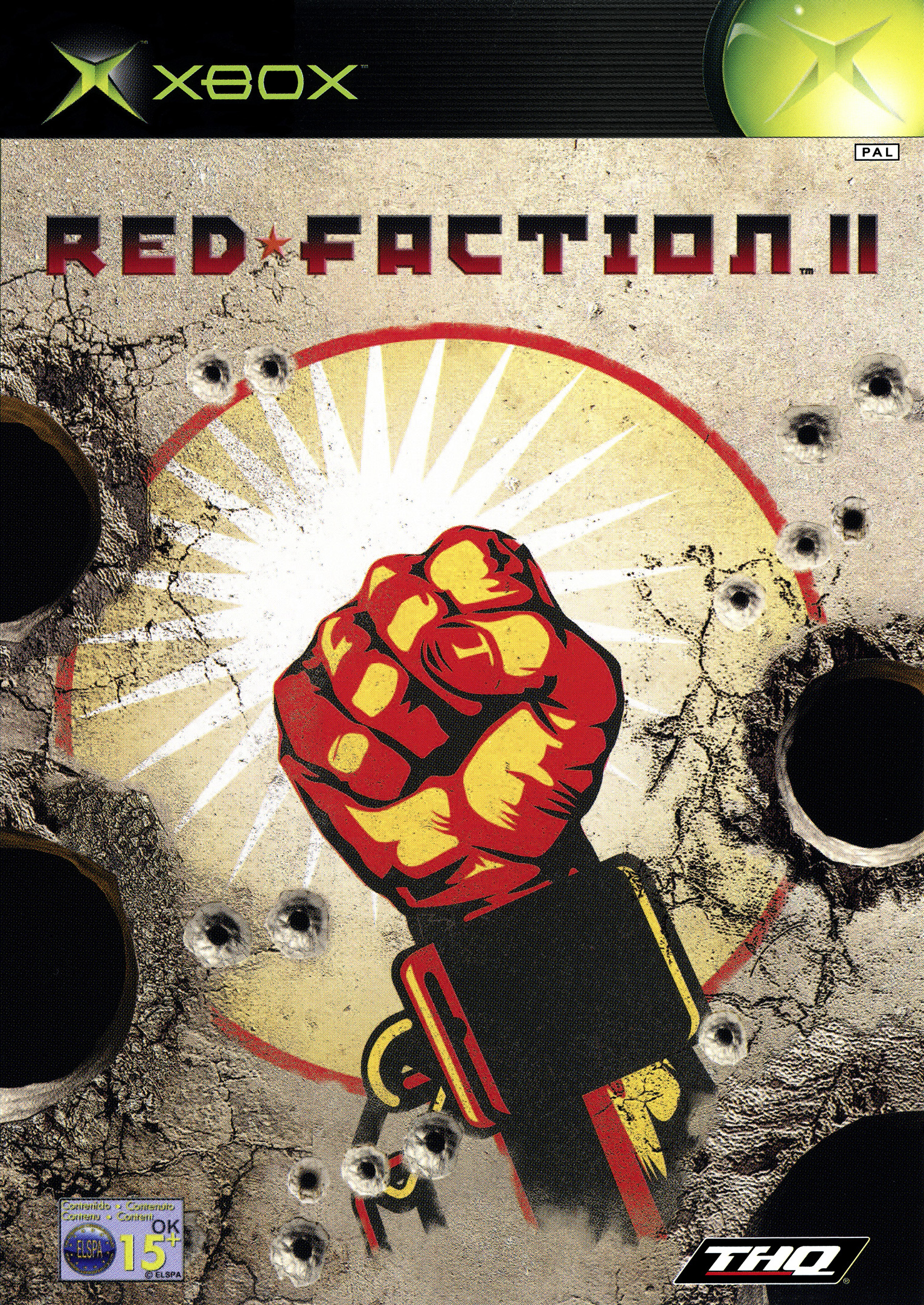 Red Faction II
5
In the year 2075, five years after the events of Red Faction, on Mars, the nanotechnology developed by Capek has been claimed by the Earth Defense Force (EDF). With this technology, the EDF commences a reorganization of the Ultor Corporation with a particular focus on enhanced supersoldiers and suitable weaponry. However, the research that was done by Capek in his laboratories has been consequently stolen by other militant groups and assorted terrorist organizations. This has gone on for years; the research has changed hands in the criminal underworld many times. The player is introduced to the role of an explosives expert (codenamed "Alias"), as he embarks on a special operations mission to claim the research data for the Republic of the Commonwealth.
Eventually, the research was successfully claimed by the elite forces of Victor Sopot, Chancellor of the dystopic military state known as The Commonwealth. Sopot uses the nanotechnology to enhance his already formidable military forces, and successfully creates the first supersoldiers with the research data. Fearing the potential of his new supersoldiers, he orders them all to be hunted down and executed at once and replaced with far less intelligent, mutated horrors known as "The Processed".
Informations
Resolution
Resolutions must match the following format:
[H.Res.]x[V.Res.] [V.Freq.]
Examples:
320x224 50.12
1280x720 60
286x228 59.1245

Language
You want to help the community ?
All the medias were created by the HFSPlay community. We are always looking for help to create quality content.