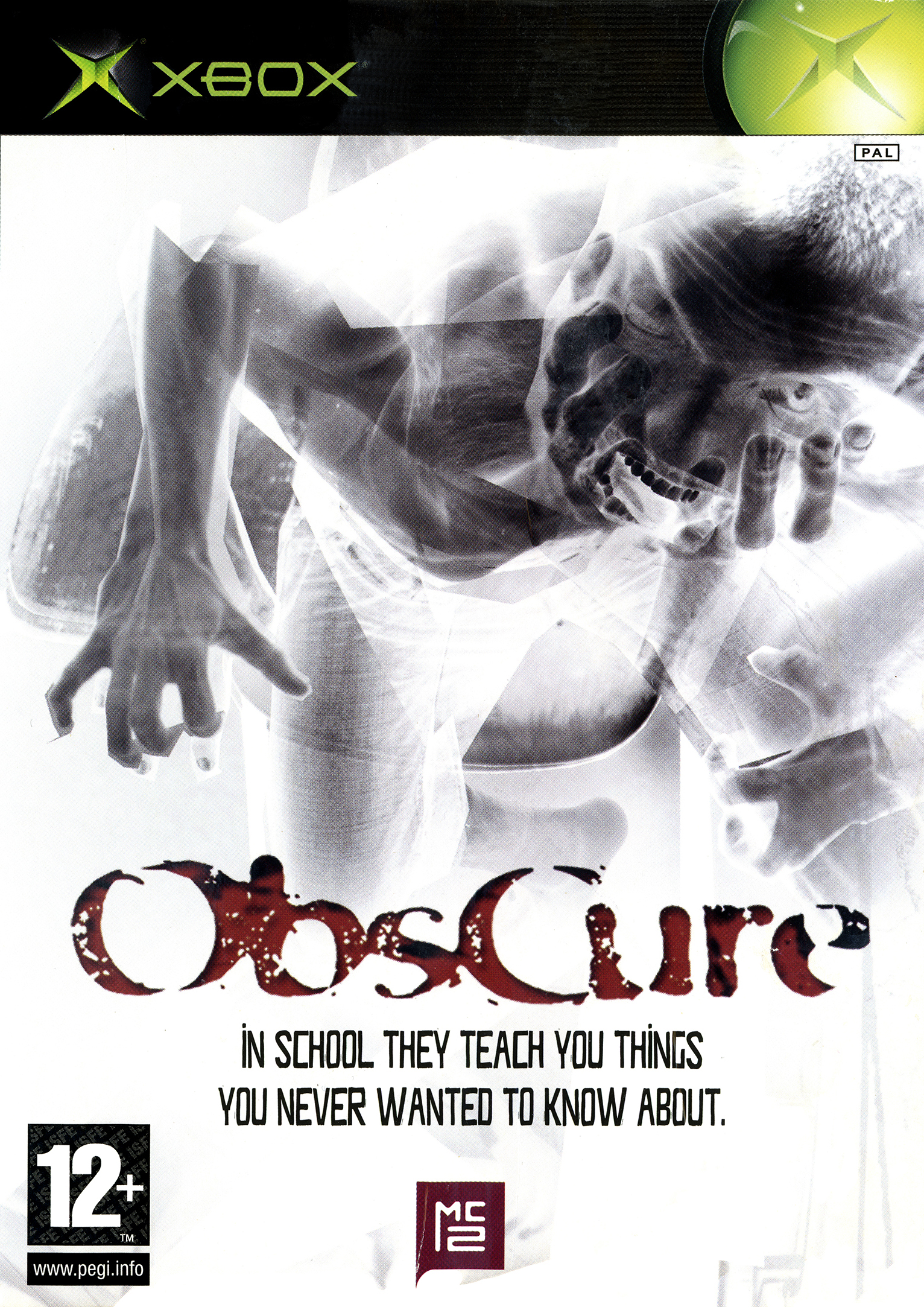 ObsCure
4
Something is very wrong at Leafmore High. The entire school has turned dark and foreboding, strange sounds echo in the halls, and several people have mysteriously gone missing. One group of brave teens decides to find out what's going on... no matter what. They have no idea what kind of horrors have gripped the school and everyone in it. In the darkness, the evil has power... but add light and they can be defeated. Will they survive the night ahead?
In Solo Mode, choose from 5 characters with different personalities, aptitude and perspectives. Change between them at any time (as long as they are still alive).
The player can also select a second person (as a "teammate") to accompany the player by going to a "gathering point" in the game. At any time during play, the player can switch control between the first character and the second, thereby accessing their special talents.
There are several basic types of weapons used in the game: contact (a baseball bat for instance), pistols, guns, and more exotic, high-powered "special" weapons. Ammunition is specific for each gun or pistol and is not interchangeable. Weapons can be swapped between characters and ammunition found is stored in the group's reserves for sharing amongst them.
Informations
Resolution
Resolutions must match the following format:
[H.Res.]x[V.Res.] [V.Freq.]
Examples:
320x224 50.12
1280x720 60
286x228 59.1245

Language
You want to help the community ?
All the medias were created by the HFSPlay community. We are always looking for help to create quality content.