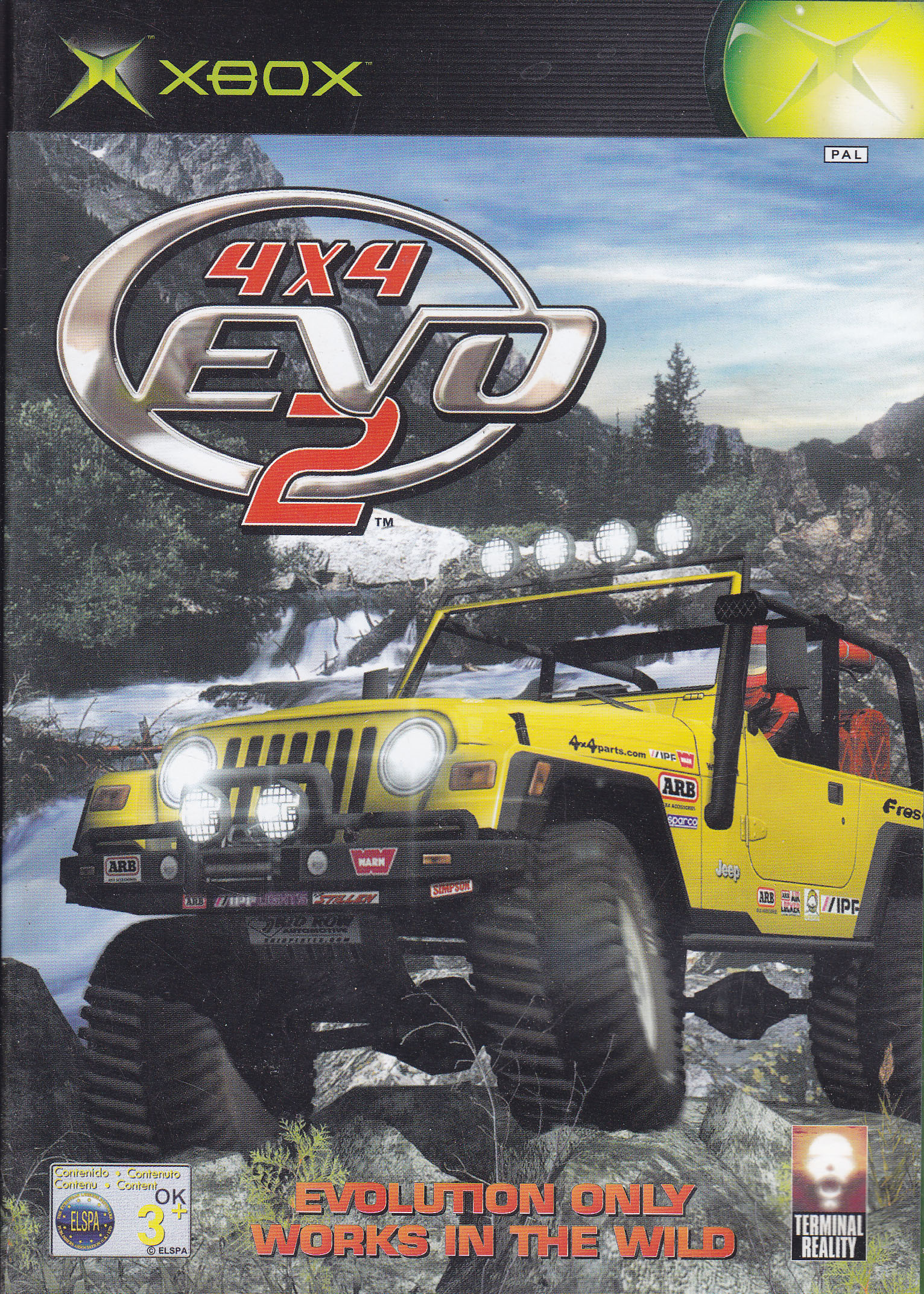 4x4 EVO 2
4x4 Evo 2 is a sequel to the 2000 release 4x4 Evo. This game is very similar to it's predecessor, but now it appears on newer platforms, and has more trucks, and many more tracks.
The trucks in this game are licensed likenesses of trucks you may see driving down the streets of suburban America. You can purchase a truck in career mode, and then trick it out with custom parts to turn it into an off-road monster.
The career mode from 4x4 Evo is again the main focus of 4x4 Evo 2. This time, crazy missions provide for an alternative to the races found in the rest of the game. For example, you may find yourself using your truck to track down lost gold, or locate misplaced outhouses.
The GameCube version features four exclusive tracks and four exclusive trucks.
Informations
Resolution
Resolutions must match the following format:
[H.Res.]x[V.Res.] [V.Freq.]
Examples:
320x224 50.12
1280x720 60
286x228 59.1245

Language
You want to help the community ?
All the medias were created by the HFSPlay community. We are always looking for help to create quality content.