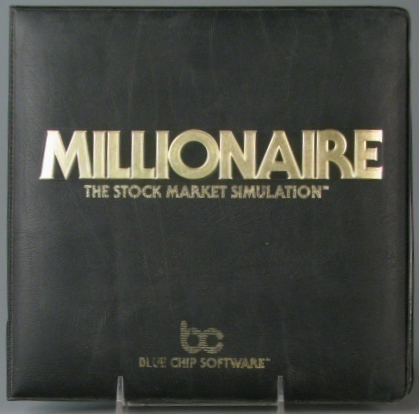 Millionaire: The Stock Market Simulation
In the game you are starting a session at the U.S. stock market with a beginning net worth equal to $10,000. Three companies from Computer, Oil & Gas, Retail Sales, Auto, and Heavy Industries are present on this market. Stock prices are changing each week due to economical, political, or social situations. On each turn you should examine the news and trends, and buy or sell a certain quantity of stocks in order to increase your net worth. Based on your net worth, you'll be classified by one of the five ranks: Novice, Investor, Speculator, Professional, or Broker. The higher rank you have, the more investment opportunities are available to you. The goal is to finish the session with as a high a net worth as possible; the highest rank is Millionaire.
Informations
Resolution
Resolutions must match the following format:
[H.Res.]x[V.Res.] [V.Freq.]
Examples:
320x224 50.12
1280x720 60
286x228 59.1245

Language
You want to help the community ?
All the medias were created by the HFSPlay community. We are always looking for help to create quality content.