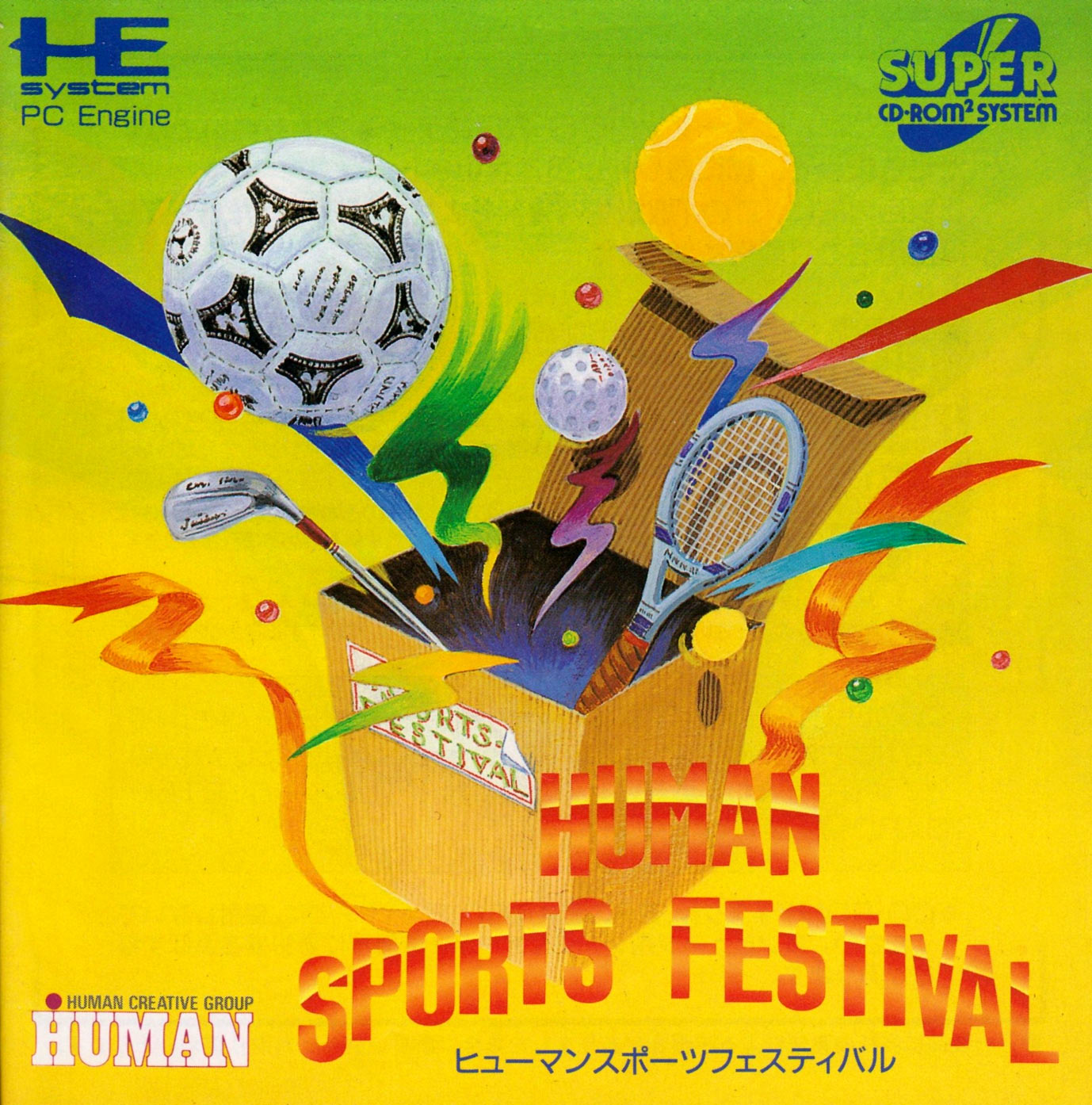 Human Sports Festival
Human Sports Festival is a compilation that contains three previously unreleased sports games:
Fine Shot Golf is a golf game for up to four players with an exhibition, tournament, and practice mode. It is possible to choose club types and (in the practice mode) golf course. The game is played from a first-person perspective, and requires the player to stop a moving bar at the correct moment to regulate the strength of the short.
Formation Soccer: Human Cup '92 is a top-down soccer (football) game that allows the player to choose an international team out of several available European and American ones. Formation and goaltender behavior can be customized; however, no detailed player management is present. The championship mode allows one or two players to compete against the computer.
Final Match Tennis Ladies is similar in style to Final Match Tennis, but with notable female tennis players (their names are slightly altered). It is possible to choose one of the three available tennis court types, as well as go through the Australian Open tournament controlling one competitor in a cup system.
Médias
Video
Add medias to this Game
Other games
Informations
Human Entertainment, Inc.
Resolution
Resolutions must match the following format:
[H.Res.]x[V.Res.] [V.Freq.]
Examples:
320x224 50.12
1280x720 60
286x228 59.1245

Language
You want to help the community ?
All the medias were created by the HFSPlay community. We are always looking for help to create quality content.