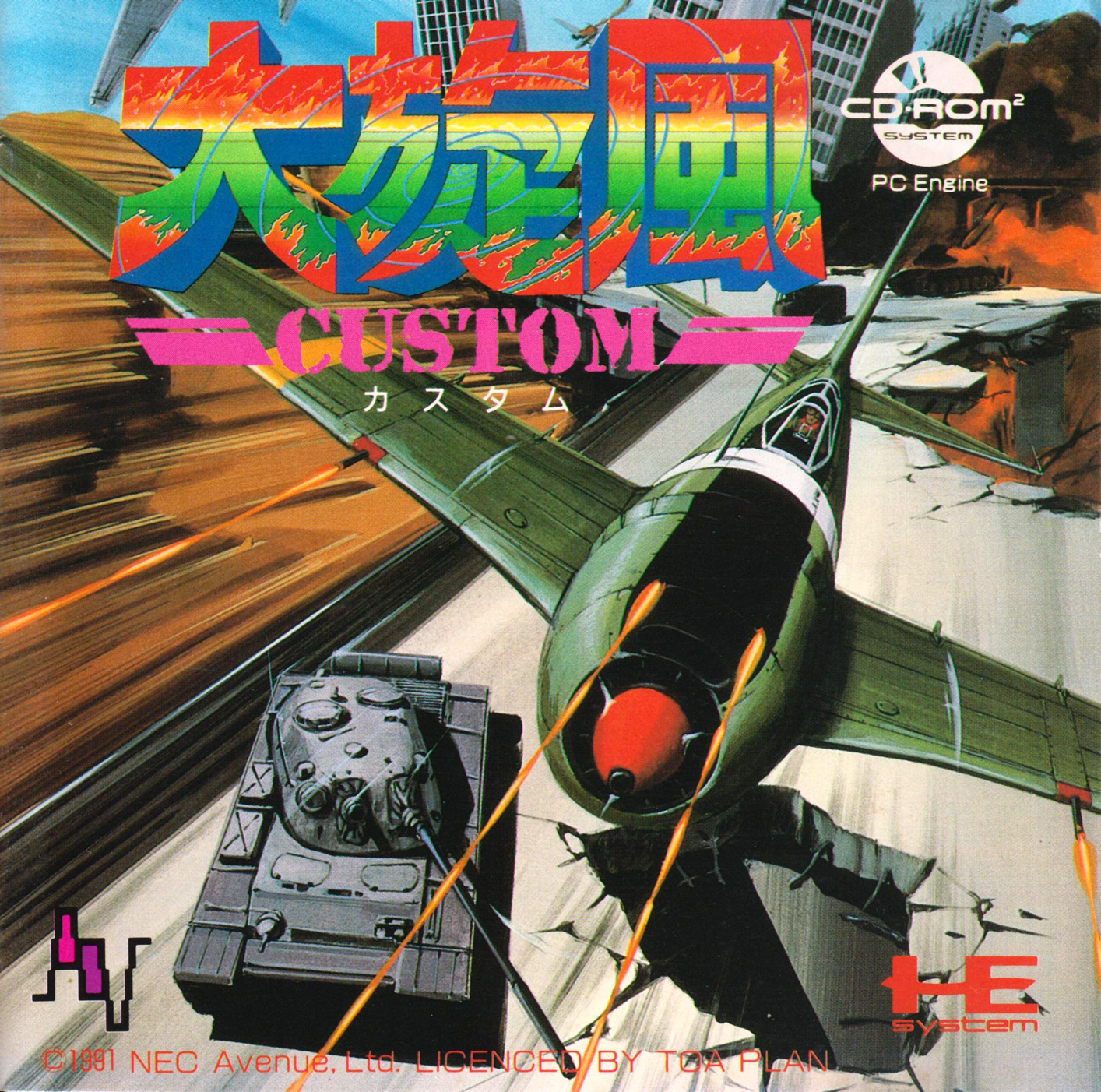 Daisenpu Custom
Daisenpuu Custom can be described as a remixed version of the HuCard game released in 1989. The game is based on the arcade shooter of the same name released by Taito/Toaplan in 1987 (also known as Twin Hawk). The players takes control of a World War II plane and fights his way through a vast array of enemy air defenses such as tanks, submarines and battle ships (curiously, there aren't any enemy planes in the game). Our fighter plane can use a classic Vulcan gun and a special, but limited, bomb attack. The latter calls a formation of friendly planes that will shoot at will until they eventually get hit. Pressing the bomb button twice triggers a powerful smart-bomb and wipes out most of the enemies on screen. A standard power-up system upgrades the plane throughout the game - destroying tiny truck usually frees up power-icons. Some, stamped with a large character P on them, upgrade the plane's main gun up to four times. Others give away extra bombs or rare extra lives.
Médias
Video
Add medias to this Game
Other games
Informations
Resolution
Resolutions must match the following format:
[H.Res.]x[V.Res.] [V.Freq.]
Examples:
320x224 50.12
1280x720 60
286x228 59.1245

Language
You want to help the community ?
All the medias were created by the HFSPlay community. We are always looking for help to create quality content.