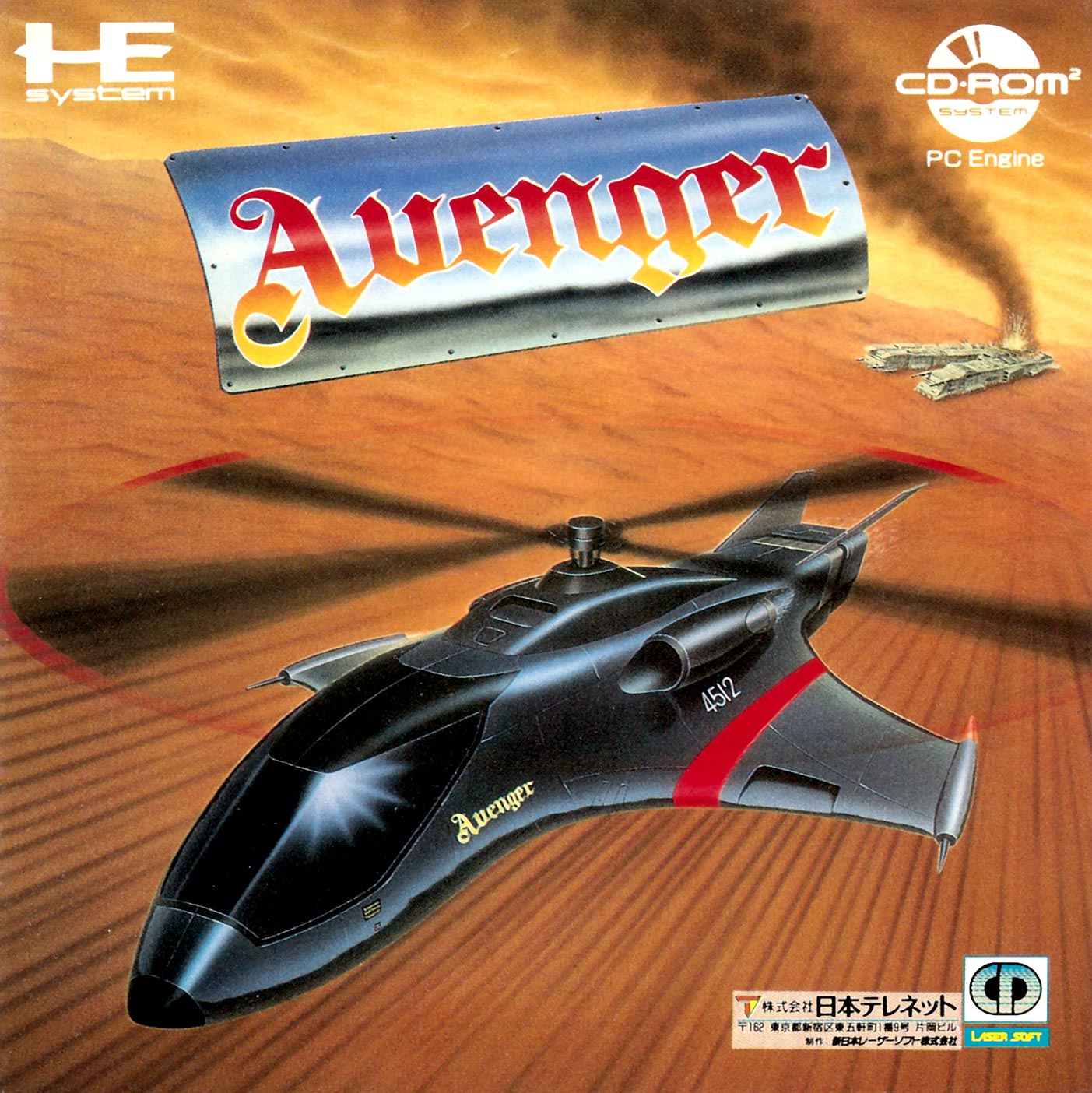 Avenger
A devastating atomic war wiped out the biggest cities on the Earth and most of its population. Anarchy reigned, different military organizations fighting each other in a new war for dominance. One of such organizations eventually seized control of the planet, establishing itself as a tyrannic government and using advanced technology for military purposes. Only a lone pilot can save humanity from their clutches...
Avenger is a vertically-scrolling shooter, in which the player navigates a plane through levels populated by hostile planes, tanks, cannons, ships, stationary devices, and massive boss enemies. Before each mission, the player can choose among different weapons in three categories: main, sub, and special. Main and sub weapons are fired simultaneously and have unlimited ammunition, while the powerful special attacks are accessed by pressing a different button and are limited. The player can try any combination of the three categories, for example enhancing the main rocket launcher with a pod that fires laser to the sides as a sub weapon, and a protective shield as a special one. Power-ups change properties rapidly, so the player has to catch them at a specific time to enhance either main, sub, or special weapon. Those power-ups do not change the properties of a weapon, but rather give it additional fire power.
Médias
Video
Add medias to this Game
Other games
Informations
Resolution
Resolutions must match the following format:
[H.Res.]x[V.Res.] [V.Freq.]
Examples:
320x224 50.12
1280x720 60
286x228 59.1245

Language
You want to help the community ?
All the medias were created by the HFSPlay community. We are always looking for help to create quality content.