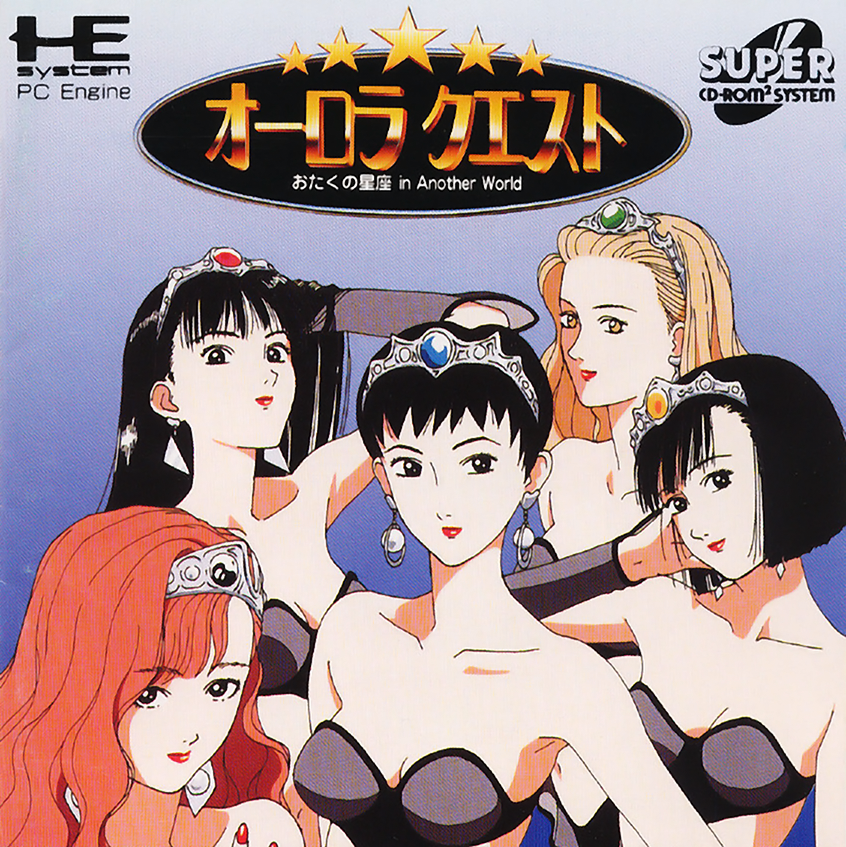 Aurora Quest: Otaku no Seiza in Another World
Foregoing the generic fantasy setting of most RPGs, Aurora Quest casts you as Otaku-chan, a man in a land controlled by a group of five women called Aurora (who would pass quite easily for a Japanese girlie band). Together with your fellow travellers, Jonjon and Nekketsu, you work your way through a humorous sci-fi story. The gameplay is very standard RPG stuff with towns containing shops, hotels and so on, and the world map throwing up random encounters every few steps. These battles are turn based with the usual mechanics of selecting your attacks and watching them play out - although you have to choose carefully, as you don't default to the next available target when one is destroyed, which will often have you shooting into thin air.
Médias
Video
Add medias to this Game
Other games
Informations
Resolution
Resolutions must match the following format:
[H.Res.]x[V.Res.] [V.Freq.]
Examples:
320x224 50.12
1280x720 60
286x228 59.1245

Language
You want to help the community ?
All the medias were created by the HFSPlay community. We are always looking for help to create quality content.