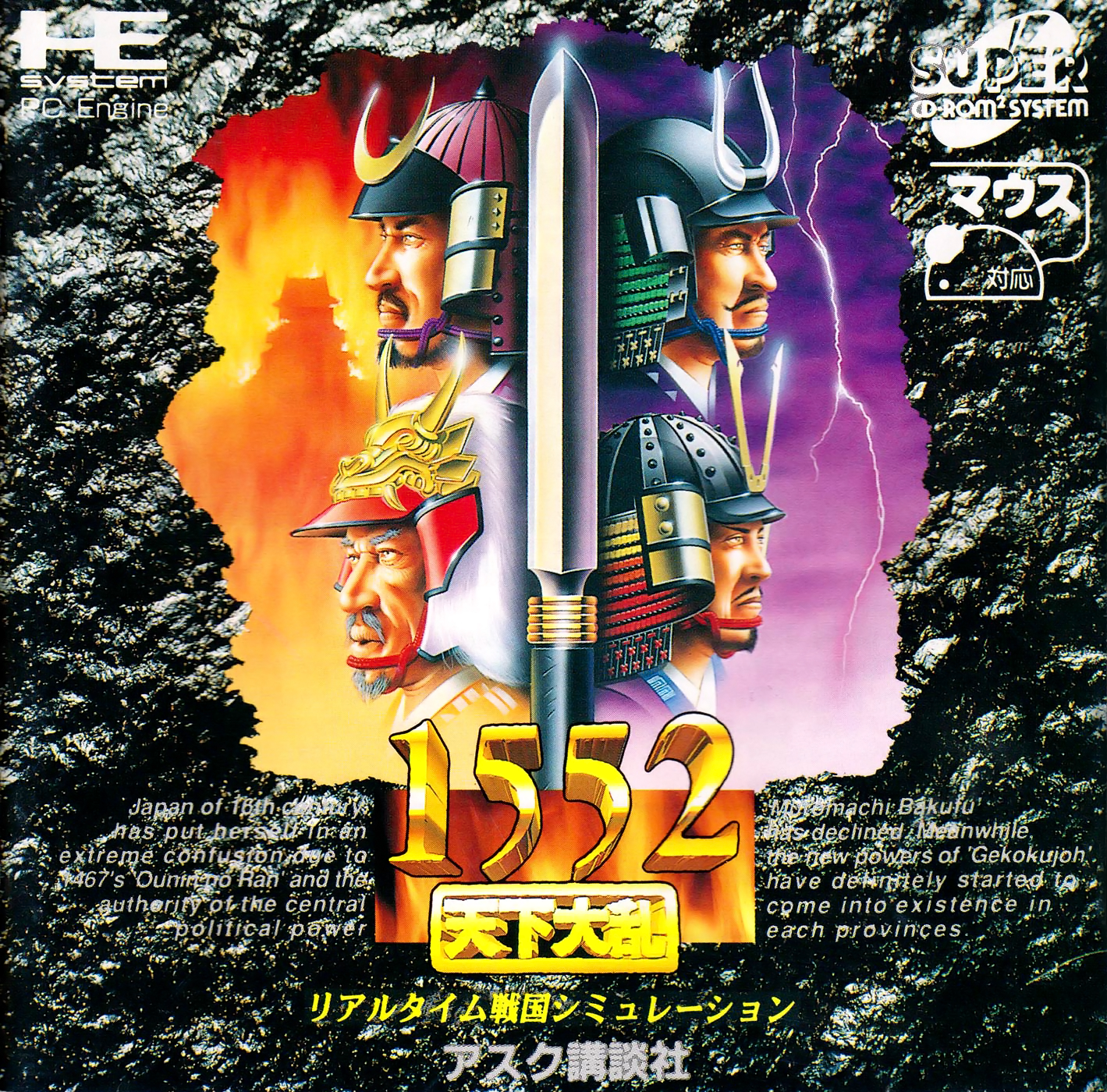 1552 Tenka Tairan
1552 Tenka Tairan is a war strategy game (with MOUSE support!) set during the Sengoku period of the Japanese history. The three campaign scenarios are set, respectively, in the years 1552, 1582, and 1600. The player is put in the midst of the so-called gekokujou situation, when ambitious daimyo (feudal lords) began to overthrow their superiors, resulting in a global war for dominance in Japan. The player controls such a warlord, choosing one of the available historical figures, or creating his/her own character. Character creation is Ultima-style; the player is asked a series of questions, and depending on the answer, the player-controlled general will have different statistics.
The gameplay involves managing the army, advancing the troops, conquering neighboring provinces, defending own castle, etc. Though the game pauses when the player makes a decision, the time advances regardless of the player's actions, effectively making Tenka Tairan a real-time strategy game. Battles take place on separate screens, with a wealth of tactical possibilities for positioning and maneuvering the troops.
Médias
Add medias to this Game
Other games
Informations
Resolution
Resolutions must match the following format:
[H.Res.]x[V.Res.] [V.Freq.]
Examples:
320x224 50.12
1280x720 60
286x228 59.1245

Language
You want to help the community ?
All the medias were created by the HFSPlay community. We are always looking for help to create quality content.