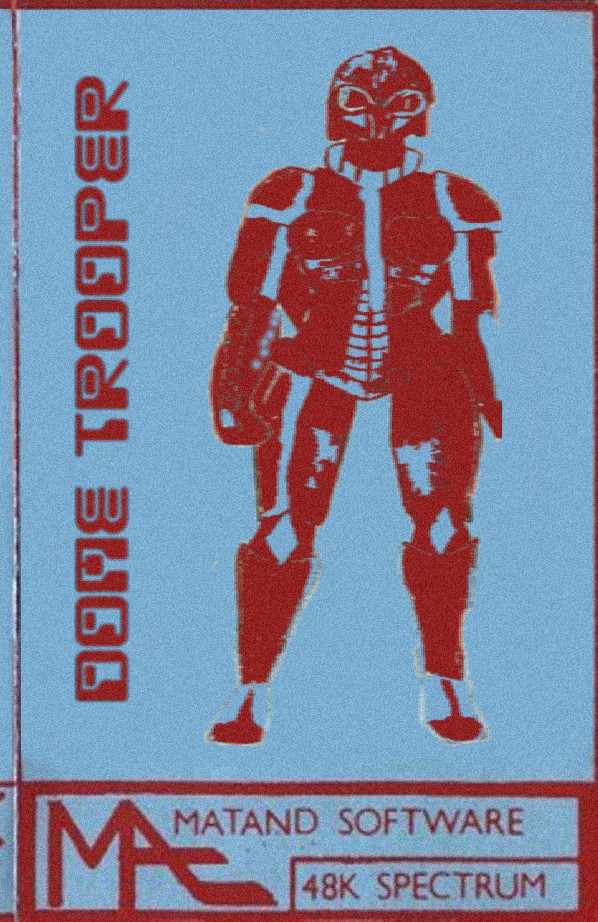 Dome Trooper
As the world's population grew our cities became dangerously overcrowded.
With no where left to build - a solution was found by the world's governments - massive city domes were to be built. These domes would be constructed on the ground where the old crime and disease ridden cities stood. Whole areas were cleared using advanced weapons creating vast deserts. Most of the populous were happy to be at last given a much higher quality of life, but some who fed off the despair created in the old world were not so happy...
Those who refused to comply with the new world order took supplies and equipment to start new lives away from the Domes. These people soon became jealous of the Dome dwellers and soon turned to crime whilst visiting the domes to trade. Life was much tougher on the outside and tensions grew between communities. This escalated into fighting and a tough new policing was needed to protect the Dome's from attack from the outsiders - the Dome Troopers.
It is your role to protect the people and the dome itself. Intelligence suggests that the 'Desert Rebels' have already infiltrated undercover agents into the Dome.
If the rebels are successful the whole city is at risk and all will be lost.
You know your mission, Dome Trooper - City Dome Alpha depends on you.
Médias
Add medias to this Game
Other games
Informations
Resolution
Resolutions must match the following format:
[H.Res.]x[V.Res.] [V.Freq.]
Examples:
320x224 50.12
1280x720 60
286x228 59.1245

Language
You want to help the community ?
All the medias were created by the HFSPlay community. We are always looking for help to create quality content.